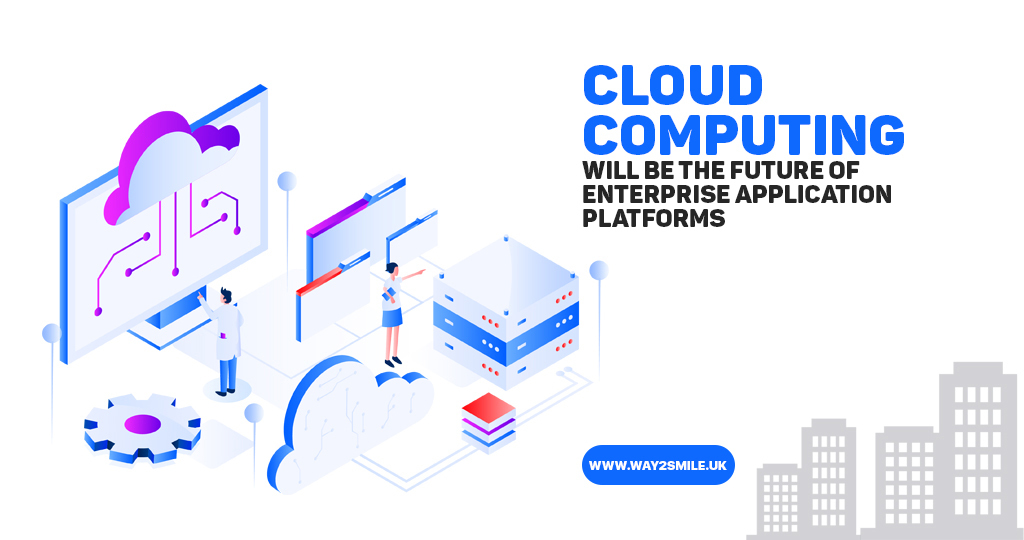 Will Cloud Computing be the future of Enterprise Application Platforms?
Will Cloud Computing be the future of Enterprise Application Platforms?
Cloud platforms have gained considerable importance in recent years. Be it any type of business, Cloud is the major and a must-needed thing to scale the business. It comes with dozens of benefits as more and more companies have started using them!
A recent survey from Salesforce states, 94% of businesses saw a great improvement in their overall data security once it is migrated to a cloud platform. While 91% of them said that government compliance was easier when it is attained with Cloud Computing.
The major reason why Cloud Computing is loved by Everyone since it allows data access, data sharing, etc in a hassle-free way. In this blog, we have discussed how Cloud Computing would be the future of the Enterprise Application Platform!
Role of Cloud Computing in disrupting Enterprise Applications: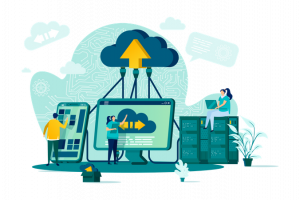 Cloud Computing is the environment where there is an on-demand availability of resources over the internet. One can easily store and access the programs via the internet than storing them on a computer's hard drive! Cloud Computing is primarily of three types: Public, Private, and Hybrid.
To put it in simple words, Cloud Computing enables organizations to manage the data in an affordable and robust way. Hence, companies would start replacing traditional enterprise application platforms with Cloud Computing undoubtedly.
Why it is effective to switch over to Cloud Computing?
When blending Cloud Computing and Big Data together, a business has a lot of benefits. Here are the major reasons why Cloud Computing is mandatory:
Flexibility is yet another advantage associated with Cloud Computing. Since third-party handles the infrastructure and data hosting, it brings increased focus on customers and achieving goals accordingly.
Next comes cost-effectiveness which is an added benefit. Businesses don't need to spend a huge amount of money on maintenance and building the infrastructure. Once the cloud is adopted, it will take care of maintenance, back-ups, file management, disaster management. This can save you time as well.
Integration is another reason why Cloud Computing is mandatory for business. The collaboration of data sources and managing loads of data instantly.
Setting up and maintaining data resources will usually require skilled resources where one needs to spend a massive amount of money. These financial expenses would remain large for small or mid-level businesses. But with Cloud Computing as the basement, they can easily enjoy the benefits where they don't need to maintain and set up them separately.
Moreover, with big data adoption in Cloud Computing to leverage the stored cloud data for analyzing them. It enables faster data access even with Big Data. Hence, users can easily access data anytime which is the greatest advantage.
Cloud database offers high scalability to all the users. They can get to access them whenever they want with the availability of the internet. In the case of traditional database solutions, it would require equipment and infrastructure facility to access the data.
With Cloud Databases, it can offer a plenty amount of data for storage with ease of access to data. In addition to this, it also provides additional security, along with the infrastructure.
Read Also – Industries That Are Most Vulnerable to Digital Disruption
Current Challenges and the future of Enterprise Applications: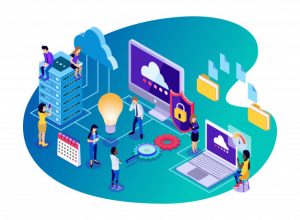 Most of the organizations and enterprises are struggling with the cost as the major concern. As the maintenance charge increases every year, it is hard for businesses to tackle them. This can be resolved with Cloud Computing.
Secondly, adapting to changes is a challenge that should be taken into consideration. Whenever there is a new trend or technology, existing Enterprise Applications find it difficult to adapt. But with Cloud Computing, it is possible.
Moreover, existing enterprise applications are custom-coded applications that require highly skilled professionals to perform the tasks. On adopting Cloud Computing with Cloud Service Providers, you won't require all these things.
Read Also – Re-imagining cloud computing in a Post COVID-19 world
What to expect with Cloud Computing future?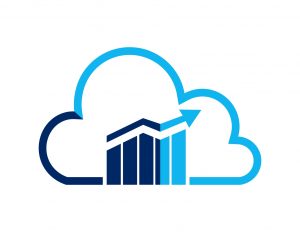 Cloud Computing will continue to grow in the future. The low-cost infrastructure for enterprises when combined with high-quality services which are why, cloud computing will be the future!
Why Cloud Computing could be the future?
The size of Cloud Computing is exceeded up to $163 billion in 2021.
Cloud data centers will process 94% of workloads in 2021.
Moreover, 90% of companies are on the cloud already!
Growth is expected among all types of cloud services with businesses at all levels switching to cloud-based tools and storage. By understanding the major benefits of Cloud Computing with no coding and meta-driven application development models, we can come up with a conclusion that they would be the future!
Most of the Cloud Computing Companies are thus collaborating with other businesses in adopting Cloud services.
Read Also – EU hopes 5G, supercomputing will boost post-COVID recovery
Conclusion:
Irrespective of industries, businesses will start adopting Cloud Computing as their primary strategy to take them forward! In addition to Cloud Computing, there are multiple other advanced technologies such as 5G, Internet of Things, AR & VR, Blockchain that would conquer the world!
If you are looking to implement any of these technologies at an affordable cost, WaySmile can be the perfect solution provider! Make sure you get in touch with us by filling the form below!