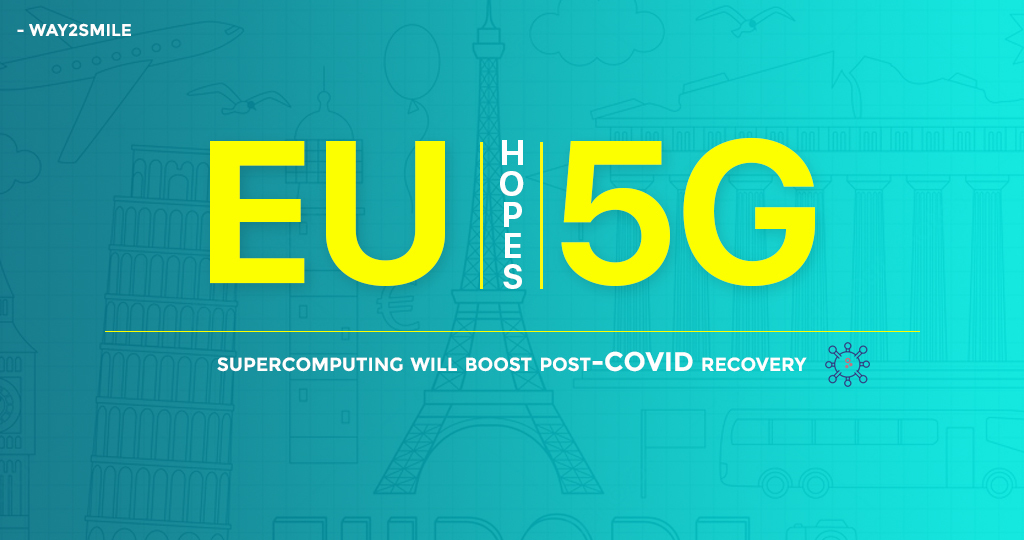 EU hopes 5G, supercomputing will boost post-COVID recovery
EU hopes 5G, supercomputing will boost post-COVID recovery
COVID-19 has almost disrupted diverse industries.  Though the world is recovering and switching to their normal world, there are still sectors that aren't opened. This can be easily sorted out by adopting Digital Technologies which have transformed multiple businesses digitally. 
In particular, European countries are experiencing a second wave of Novel CoronaVirus that has recently started. The Governments are seamlessly establishing new measures to control them and parallelly uprise businesses. 
We have discussed the role of a couple of technologies 5G and Supercomputing which can instantly transform businesses post-COVID.  
How 5G & Cloud Computing can change business with COVID-19?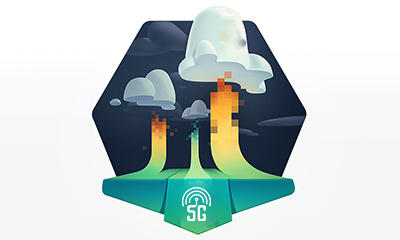 Organizations and Enterprises should always remember that Technology is the key to success. It is important to check for modern technologies. Moreover, the European Commission has already encouraged 27 members to work on 5G and SuperComputing.
This can help businesses to recover easily and bounce back to normal. In addition to this, these technologies can also enhance the EU's technological autonomy. These technologies will come with best-in-class practices and protocols to ensure there is a timely rollout. 
By embracing the extended power of technologies like 5G, software enterprises can be able to build innovative & reliable mobile app solutions that will revolutionize your business & attain their full potential.
Moreover, sectors such as Healthcare, Governments, Banks, Academics, Supply Chains, are looking to adopt digital technologies to quickly respond to queries and serve millions of customers across the globe.  
Role of 5G to recover fast: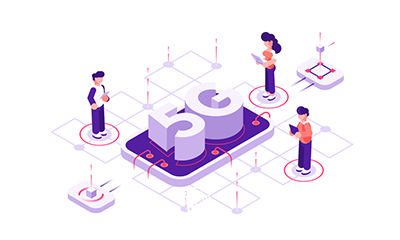 5G networks are the next generation of mobile internet connectivity which brings super speed networks and seamless connections to the users. These networks are expected to be the Internet of Things (IoT) offering the infrastructure to deal with huge amounts of data from users.  
You may wonder, how would a digital technology be responsible to boost the recovery and provide sustainable structure to return back to normal? Yes, this is possible!  
5G Wireless Technology is one such digital channel that can make this possible. 5G has the capability of offering the desired communication to manage complex connectivity, latency, throughput. So, here are the things which can be done:    
Increased Adoption of Intelligent Machines
There are increased interlinked smart devices, ubiquitous computation, augmented reality to assist the users to remain connected and perform instant tasks without any hurdles. The thing is it may require additional bandwidth to make this true. With 5G, the network backbone is responsible for providing extra bandwidth for all locations.        
Local Connectivity Services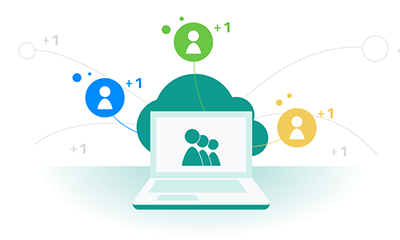 Regional service providers can amplify the network as per the user needs. There are multiple platforms that are offering these services that involve Machine-to-Machine (M2M) and Human-to-Machine (H2M) communications. These technologies depend on 5G for providing enhanced user experience. 
Unlike 4G, 5G Wireless technology is purely designed to handle Enterprise Applications. Moreover, with this technology, there is no need to check for Tower in an area for Internet Connection. Hence, most of the organizations are looking to implement 5G to support various services such as Transport infrastructure, Enhanced Healthcare, Improved Supply Chain Management, Intuitive Academic classes, etc. 
Read Also – Tackling COVID-19: How Cloud Computing Throws a Lifeline to Businesses?
With 5G, Manufacturing will be the foremost industry that will get benefited. For instance, a stronger network would lead to living footage of products which are transported and can also solve real-time problems.
Next, comes the Utilities and Energy industry which can create Smart cities and Transportation. Similarly, 5G Technology has paved the way for multiple companies to work remotely. Moreover, this increased adoption of virtual working will provide a more intelligent economy driven via Artificial Intelligence technology.
Thus, 5G networks could increase human capital by paving way for new jobs staying at their location itself. We can also expect that 5G would enhance the efficiency, productivity, convenience of workers, and provide new opportunities. 
When coming to the post-COVID 19 factors, 5G would be the key element to uprise economic growth and recover multiple industries. European Commission is planning to implement 5G to be the major technology to boost post-COVID recovery. 
Moreover, Digital Systems are the lifeline for all businesses including Healthcare which is the most requested one in the current era.  It can act as a building pillar to measure the spread of viruses in the industry. 
Reasons why 5G will be needed for Post-COVID Recovery?
Effective Internet of Things Adoption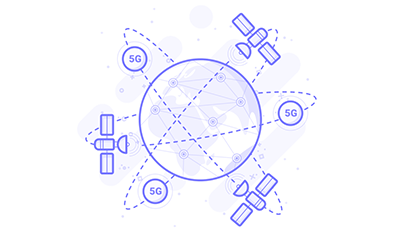 Internet of Things (IoT), the most popular technology pertaining to the current industry is now combined with 5G for efficient network connectivity. Since the sensors associated with IoT generate tons of data, most of the organizations and enterprises can analyze their businesses accordingly. Moreover, this can also enhance customer satisfaction. With faster data in 5G, enterprises can keep track of the data with IoT with increased capacity.
Read Also – Industries That Are Most Vulnerable to Digital Disruption
Higher Speed Remote Network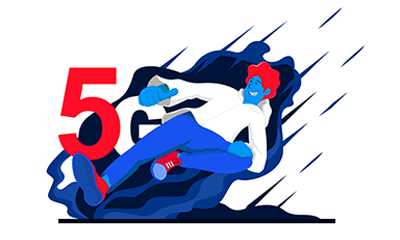 One of the best advantages of 5G Technology is businesses are capable of allowing their employees to work from remote locations. Since mobile devices can be taken anywhere, the higher speed of the network adds benefit to them. With higher-speed networks, remote works can be accomplished easily even though the employees aren't connected to the business network. 
Enhanced Device Capacity & Spectrum brand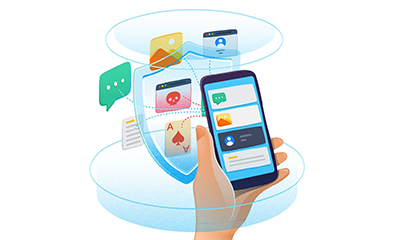 Usually, a network can only handle a limited number of devices, and the data transmission can also happen at once. In the case of, 5G technology, it comes with higher bandwidth and spectrum than the traditional 4G networks. 
Additionally, 5G deployments can support up to one million devices for a square kilometer which allows enterprises to support a large number of devices. It also has higher radio frequencies where data transmissions are faster than 4G.
What to expect with SuperComputing?
Supercomputers are the ones that are designed to work on specific problems with a major motto of speed. It means that they are capable of handling a large set of data with complex calculations. The servers are designed in a way that it can handle multiple transactions at the same time. 
Penn State Institute for Computational and Data Sciences (ICDS) researchers state that adopting Artificial Intelligence which is nothing but Supercomputing can make new treatment methods for COVID-19 and come up with new ways to recover from the pandemic situation soon   
It has been said that researchers are leveraging Supercomputing technology to unlock the potential treatments and therapies for COVID-19 to roll back the world economically, socially, and psychologically. The team at ICDS is effectively analyzing the voluminous data. Yet another positive thing is, the institute has seen a 10-15% rise in the computation hours right from Pandemic initiation. 
Moreover, Supercomputing has the ability to analyze multiple datasets effectively and instantly. To put it simply the task will take for hours when it is done traditionally. On the other hand, with Supercomputing the task will take for seconds.
One team from ICDS is researching the model data on the spread of viruses and informing the trends of its spread with the insights from different regions of the world.  
In addition to this, these computers also help in figuring out the relevant vaccination strategies to get rid of COVID-19. Since it can deal with loads of data related to Biotechnology, Pharmacy, Supercomputers can be the right fit. 
Supercomputers have a great history. They have been used for various sets of research services. This has speeded up the growth for most of the industries.
Reason Why Supercomputers are Actually needed for Post-COVID Recovery?
With the reduced time needed for every data processing, SuperComputers can also cut off the additional costs & increase efficiency as well. Thus, most of the organizations & enterprises are dealing with Supercomputers to process their transactions. 
Solving real-time problems
Regardless of complex problems in the current era, Supercomputing can be the best option. For instance, COVID-19 data can provide easy insights into the upcoming years. This can help governments and organizations to work accordingly. 
Similarly, weather forecasting across various countries can be processed easily. Since it requires complex data and information, there comes a sophisticated algorithm with traditional computers. When it comes to Supercomputers, the processing speed is the best advantage of Supercomputers.
The major advantage of Supercomputers is it decreases the processing time which is measured in terms of "Floating Point Operations". Moreover, average computers would perform hundreds and billions of operations every single second. These supercomputers are ten times faster than traditional computers to process the transactions. 
How we can help you with adopting these technologies for your business?
We have rich experience in implementing Supercomputing and 5G technologies which can change your business to the next level. Initially, the Internet of Things is the primary thing that we specialize in. With the help of sensors, we help businesses in accessing and organizing their user data and make the changes accordingly. 
We also have a great portfolio in dealing with similar business requirements and also maintain a list of successful clients who have benefited from them. Our business-critical solutions are applicable to all types of businesses.
Conclusion:
It is a well-known fact that 5G and Supercomputing are the present as well as future technologies that will rule in the upcoming days. If you are one such business suffering from COVID recovery, it is essential that you keep track and adopt these new technologies to recover easily.
You can get in touch with our experts by filling the form below! We, one of the top-notch Digital Transformation Companies are here to convert your business goals into a reality!