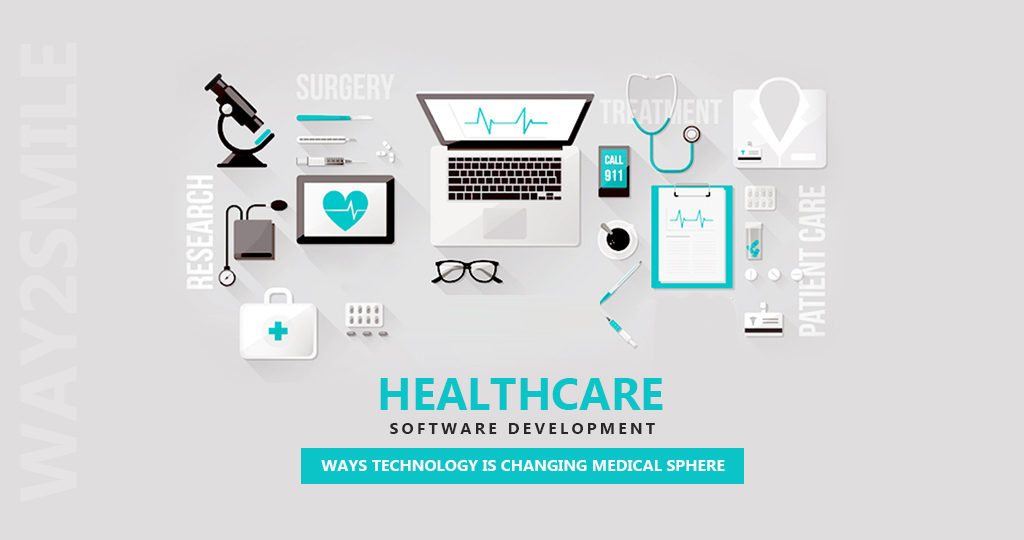 Healthcare Software Development: Ways Technology is changing Medical Sphere
Healthcare Software Development: Ways Technology is changing Medical Sphere
Beginning from the primitive stage of Technology Innovation until now Hospitals and Healthcare's have served to a numerous volume of patients thus improve the holistic quality of our life. The use of Technology in Healthcare has also best impacted the way medical professionals perform their practices and accomplishes a high rate of success on different processes.
There are a few Healthcare IT Solutions Company prepared to research on technological advancements in medicine fields seeking to find the most feasible medication apart from its side affects proportionately. This will result in many patients establishing a close relationship with their doctor and then get the best possible cure treatments during critical times.
1. Digitalization of Health Records
The ready disposal of Electronic Health Records has totally outdated the paper records in the medical world and therein offers to the best in the class workplace environment for medical assistants, coders and working nurses. This permits nurses and technicians to take the main responsibility of recording the patient data into a centralized digital system and then streamline medication procedures much faster.
The task of medical billers and coders gets easier erstwhile, fix the doctor appointment corresponding to the updated patient record with diagnostic notes or otherwise, when processing the medical claims from an insurance company.
Given below are the most influential benefits that healthcare can receive from utilizing Electronic Health Records:
Electronic Health Records can be used to alert the routine doctor to attend patients on time against critical symptoms like allergies and unyielding behavior on certain medicines. The vast existence of EHR facility could be easily availed by the doctor when consulting non-local patients, without the need to physically visit a medical center across the regional geographies. This facility can be made a lot more effective for those patients who are least cooperative and unresponsive to medical treatments.
EHR Systems have the ability to provide invaluable data to medical doctors and may ensure the propagation of healthcare practices. Thereby, patients data can be finite analysed and processed to develop novel treatments for every common disease which causing severe outbreaks. In overall terms, building a standardized healthcare IT System requires the help of a Custom Healthcare Software Development Company and then drawn the acute insight that reflecting the disease outbreak. It should be easy for hospitals to find for every other preventive measure and control to stop the spreading of a disease outbreak.
The work of Medical Billers and Coders has become quite easy and much reliable once after the EHR Systems were made accessible and implemented in the healthcare centers. There should be a gradual 13% rise in the employment of billers and coders according to the Bureau of Labour Statistics between 2016 and 2026. Besides all these conveniences, medical coders can enter the patient data into a computer system without consuming a lot of time while also draft the medical bills faster.
A research study on lowering the healthcare cost was conducted by the University of Michigan and its results best support to the usage of electronic health records eventually, reducing nearly 3% of the outpatient care admittance. These facts infer to a total of $5.14 savings per patient on a monthly billing cycle. This can be a big relief for a large hospital network situated in a busy city.
Disadvantage of EHR Systems
At present, the transitional shift to Electronic Healthcare Records would certainly disapprove to be a comprehensive healthcare solution for the medical personnel to totally depend upon reliably when treating patients. It has some kinks that need to be ironed out. Some of EHR's lack of establishing interconnectivity across different networks. It can lead to miscommunication to occur within the healthcare providers and also put the patient's health at risk.
Read Also – EU hopes 5G, supercomputing will boost post-COVID recovery
2. Big Data and the Cloud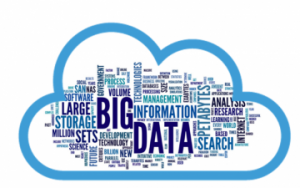 Big Data Technology can offer an intuitive user interface for the electronic health records with unlimited access provided to the enormity of healthcare data. It can be both the patient and healthcare diagnostic data that was collected, processed, and stored for analytics. The main benefits of big data and cloud are:
Reduce Healthcare Cost
Predict viral outbreaks
Avoid perils and hazards of death
Improve the Quality of Life
Reduce Medication Waste
Improve quality and efficiency in Healthcare
Develop new drugs and vaccines
The Healthcare Industry is producing a huge data storage need and this is often managed using the Cloud. It has the quality to become expandable and cost-effective for developing data storage solutions. This provides the Big Data Analytics Company to get lucrative profits from healthcare data. In addition, Bigdata help store healthcare data, while also places a considerable effort in mobilizing workforce at hospitals and better the interaction between doctor and patient.
Disadvantage of Artificial Intelligence in Medicine
Typically, the usage of big data in healthcare results to the powerful formation of centralized data points for accessing to patient's record every time. It also infers that doctors may incite a greater dependency and pursue on to track every patient data at the cost of bandwidth connectivity issues. Further, it might result in a breach of data security and data protection issues.
Read Also – Why data analytics is essential to your organization's pandemic recovery?
3. Information and Communication Technology
With mobile phones getting more and more common these days amongst people the Healthcare Sector is also making the transformational change in its processes to connect with patients at any given time. The initial role of information and communication technology is present indirectly influencing an interactive link for medical professionals and this includes patient converse with a doctor over the phones.
Most people located in rural areas and suffering from curable disease get to access to email, smartphone, telemonitoring system and telemedicine for to transmit their health status to a prior consulted doctor and then continue to avail the healthcare software development services.
Disadvantage of using Information and Communication Technology in Healthcare
Beyond the advantages of Information and Communication Technology in Healthcare, there are complex scenarios when both doctor and patient experience a descent which arise during consultations held at impersonal levels. It is only when doctor's start using Artificial Intelligence can these concerns be fully answered.
4. Telemedicine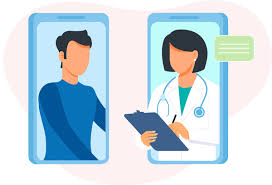 The Telemedicine and Telehealth are highly interrelated terms in medicine and one of its kind is Electrocardiogram Recorder. There is telemedicine care built-in with the monitoring facility for patients to get consciously aware of their blood levels, symptoms and recovery signs right at being in their residence and avert every possible risk. Telemedicine in Healthcare would mean a lot of hospitals admitting fewer no of patients while reducing the work pressure of front desk teams. Other benefits include:
Decrease the patient waiting time
Healthcare access in rural areas
Improved efficiency on consultation
5. Mobile Health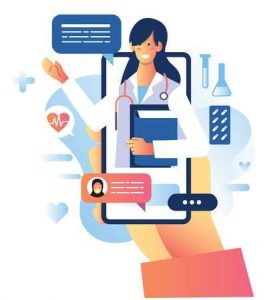 Early in 2015, 80% of the doctors were able to offer a partial success in the patient care especially through using mobile devices and healthcare apps. However, most things in healthcare have really changed now with clinicians and doctors offering mHealth consultation app to all the patients more generously. Mobile Health allows medical practitioners to make use of smartphone and access to client's EHR pages along with their medication history to recompose follow-up emails and later send the drug prescription to pharmacy quite easily.
The prolific number of smartphone brands in the market mandates medical employees to take some time to get aware of the device and so does human errors become inevitable. There is a possibility of sleek devices getting lost or may lack in user security primarily affected by malware and virus attacks.
6. Mobile App Technology in Healthcare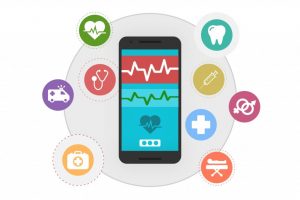 The existence of diseased people accessing to Telemedicine has accumulated to the best interest of the Custom Bespoke Software Development Company manufacturing user-friendly mHealthcare Apps for Patients. It can create health awareness amongst patients and then enable them to seek for the highest quality of medical treatments. Some of the few ways how mHealth Apps can be accessed to broaden the scope of medical treatments are:
Chronic Care
Medication management
Medical Reference
Diagnostics
Personal Health Records
Read Also – Top reasons why mobile apps fail to make a mark in the market
Conclusion
The role of Technology in Healthcare should get more viable for health deteriorating people to quickly avail the medical reliefs on real-time life sequences. It will help hospitals to streamline the out-patient registration process and then promptly engage the specific doctor to attend a patient on the go. Hospitals would find the benefits of handling Employee Health Records to be invaluable and much cost-effective. In future, the use of Big Data and Cloud should get more liberalized and a lot common for any doctor from accessing it and treating patients easily.