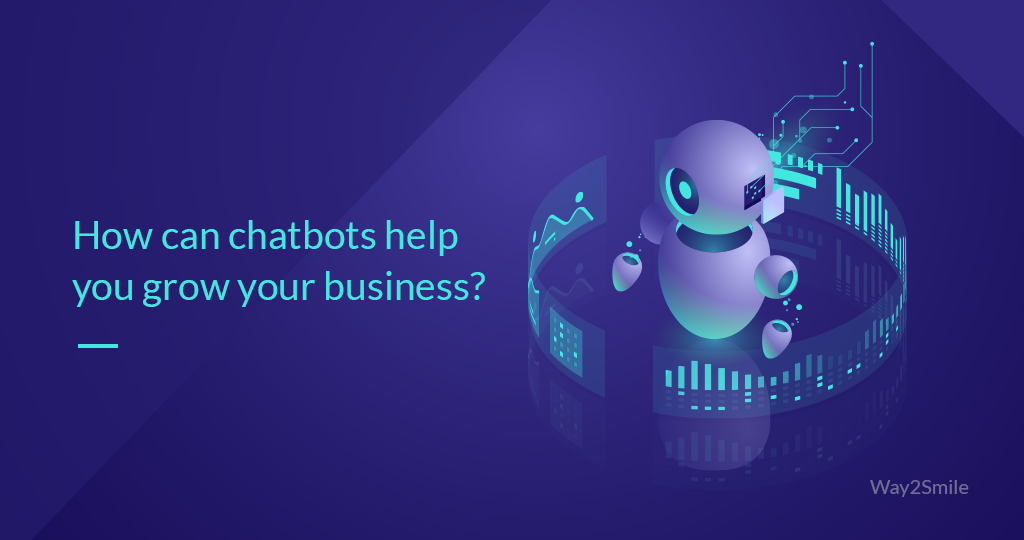 How can chatbots help you grow your business?
How can chatbots help you grow your business?
Chatbots are a new trend in the industry. This top-tier trend is very crucial for most of the businesses to easily engage their customers. Artificial intelligence is the technology behind these effective chatbots for diverse businesses.
So why these bots are an essential thing? What do these chatbots do? We have discussed the major role of Chatbots and its importance in various industries.
Role of Chatbots for Business in today's industry: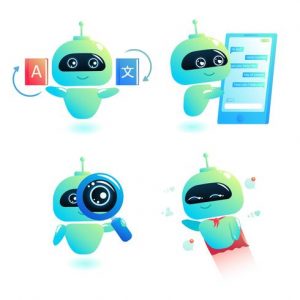 Chatbots are the computer programs that are designed with a major motto of behaving like a human conversation through a text. A perfect chatbot helps in uprising a business where one cannot identify the difference between a bot text and a human text.
It works by adopting a certain set of rules & protocols to determine the need for a user's text by integrating the popular technology of Artificial Intelligence. This can be deployed with various Messaging applications such as Hike, Facebook Messenger, Whatsapp, Telegram, Skype, Slack, etc.
Since each person would have a separate interest, these chatbots are designed in such a way that it satisfies the needs of them. Bots can be used for various purposes such as Weather status, flight status, ordering food/groceries/dresses, much more. They are considered as Customer service chatbots.
SOME INTERESTING STATISTICS ON CHATBOTS
85% of human interactions take place without human agents by the year 2021.
Chatbots can cut off the operational costs by up to 30%.
64% of users say 24-hour service as one of the top features of Chatbots.
These bots can answer 80% of standard questions.
$5 billion will be invested in Chatbots by 2021.
Moreover, a few seconds in loading a website can result in the worst customer experience. Added, once they enter into the website, users would have queries in their mind which should be addressed. Failing to do so, can cause losing your customers.
A timely response can help you in gaining loyal customers. This is when a "Chat Bot" can remain beneficial. The success of a business depends on instant engagement which can easily convert them into regular customers.
It is also expected that by the year 2024, the market size of the Chatbot will increase up to $1.34 billion it seems. Thus, most of the App Development Companies are focusing on the latest trends in the industry and implementing them during Chatbots Development.
It includes Artificial Intelligence, Voice-enabled assistants to enhance the brand and customer experience to the next level. They are considered as the alternatives for Customer Support Services for diverse businesses.
Read Also – Why leverage Data Modernization for your business?

Business Benefits of Chatbots:
We have listed out the major benefits which you can experience by adopting this voice-enabled Customer service chatbots:
Retain existing & welcome new customers
Right off the bat, Chatbots can help you in gaining new customers and retaining your existing customers. This is because of the instant response to customers' queries. Customers are the King for any business, satisfied customers are the backbones. This is easily possible with Chatbots.
Moreover, bots with advanced technologies can easily figure out and understand the questions and offer them with the best possible answers. Hence, customers don't need to wait for a longer time to get their queries answered.
Yet another reason for this is 24*7 customer support operations. Time is not going to be a barrier for any business now. Thus, if your support team is not available to work beyond business hours or on holiday, Chatbots can be your best replacement.
Enhance your Business Operations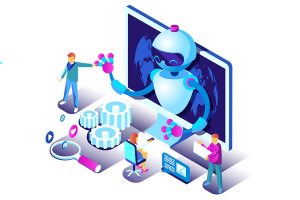 With the integration of AI & Chatbots, businesses can save up to 29% of the original cost for labor in the name of saving expenses. It can also automate the interaction process between the brand and the customers. This can enable companies to save service costs without the need for agents.
Since training and implementing the agents to your business can lead to additional expense, Chatbots can claim this false. Yet another challenge for traditional businesses is handling multiple requests. Teams with limited members can find this as a complex task.
Chatbots makes this process hassle-free. It can handle all the requests at a time and can help the customers accordingly. For instance, if one user is chatting with the bot, other users can also continue them without any hurdles or limitations.
Read Also – EU hopes 5G, supercomputing will boost post-COVID recovery
Top-Tier Tool for Marketing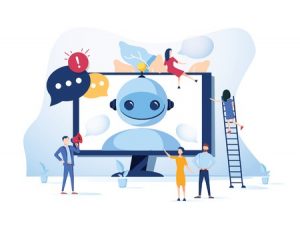 With customer queries and relevant data, businesses can consider this to be a powerful tool for marketing purposes. It can gather wide and large-scale data with customer interaction. It can provide great insights into the market and its users.
With them, you can plan the marketing campaigns and strategies accordingly. Here are the things which can be done:
       1. General Feedback from the customers on Business Website
Chatbots can claim feedbacks from different users who are visiting the website. This feedbacks can be used for the enhancement of the website. You can also get to know the insights of conversion rates, and make the web page more interactive.
       2. Understanding customer behavior
You can easily understand the needs and behavior of your customers with Chatbots. These things can help you in understanding the market, the trends, your business, your customers, their needs, etc.
With these, businesses can easily predict what customers would like and implement business strategies accordingly.
Meets Customer Expectations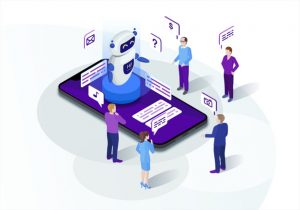 By undertaking sentimental analysis, Chatbots can deeply understand the user requirements with their voice and sentimental things. Similar to humans, Chatbots also have the capability of learning from experiences.
Hence, Chatbots can deliver customized offerings as per their needs and assist the organizations & enterprises to enhance their sales instantly. Without a business team that needs to talk to every single user and collect their requirements, a single chatbot is enough to make all the things done.
Additionally, it also reduces repetitive work. Employees may find this boring which can reduce the productivity of the organization. This can result in less revenue for your business. On the other hand, Chatbots are capable of performing repetitive tasks without any compromise on quality or user experience.
Similarly, since they are machines there is zero probability of getting errors which is an added advantage. These crucial business optimizations are possible with Chatbots than the traditional human process.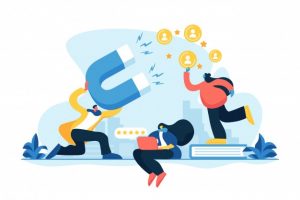 As the chatbots are used for multiple purposes, businesses can generate qualified leads. These bots can engage customers easily anytime and anywhere. This can take off the possibility of bringing in new leads without missing out on any of them.
According to the online survey, 69% of consumers are likely to choose Chatbots for instant speed to communicate with a brand. Thus, Chatbots are considered to be the future with increased sales and qualified leads.
Hence, Software Development Companies consider the following things while developing a Chatbot:
Bug-free and Professional.
Working on multiple requests.
Providing relevant information and answers.
Well-aligned to the brand.
Additionally, customized notifications are also available with Chatbots which is beneficial for businesses to come up with generating leads.
Cuts down additional time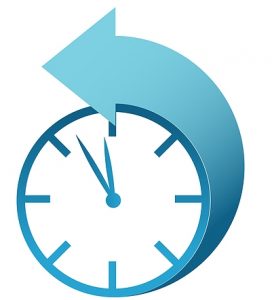 Chatbots can shorten the customer's wait time by answering their questions in a flash of seconds. In addition to this, these chatbots provide insights with the data which can reduce the resolution time indeed.
As the chatbots are available and open anytime, people don't need to wait for a long time to get their queries answered.
These factors when combined together make higher customer retention, grabs positive reviews & ratings, and popularizes the product into a "brand".
Read Also – Undiscovered Benefits of Bespoke Software Development for Enterprises
Conclusion:
Chatbots are already here and making numerous benefits for the businesses. This can make revenues for the organization regardless of the size of it. The only thing one should ensure is to come up with bug-free chatbots for business.
With the advancements in NLP, Machine Learning, Artificial Intelligence, they are set to remain intelligent and provide offerings for businesses. As the chatting apps are experiencing increased downloads, we can expect the future of Chatbots to be bright.
If you are looking to experience all these benefits for your organization, it is essential to implement Chatbots. We are here to help you with the Chatbot Development in accordance with your requirements.