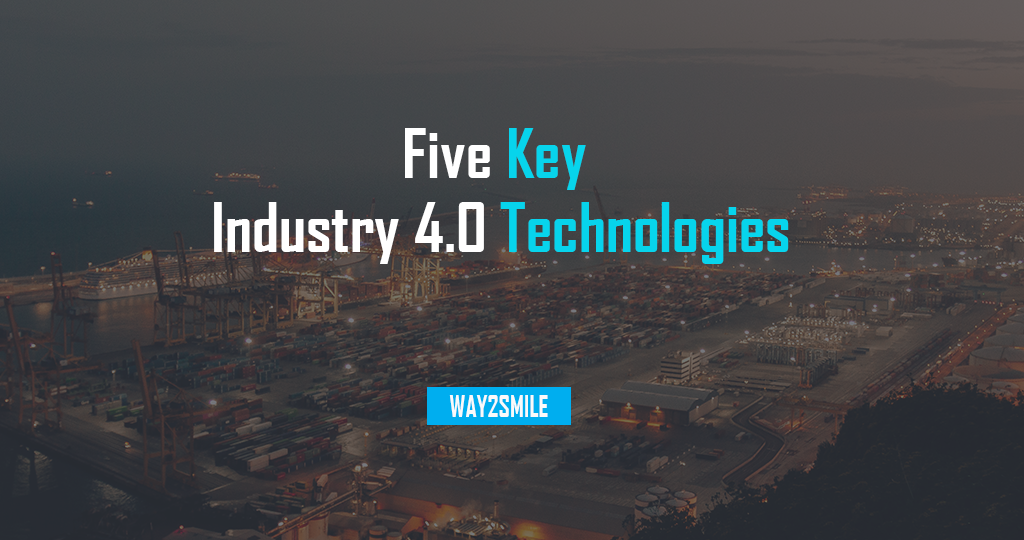 Five Key Industry 4.0 Technologies
Five Key Industry 4.0 Technologies
Industries are transforming every day with recent trends and technologies. As the businesses are looking for automating their business operations to make their process hassle-free. Technologies such as Artificial Intelligence, Blockchain, Cloud, Data Analytics are already here.
They have helped their businesses to move towards higher heights. When coming to the concept of industries, there are various technologies coming under a single context. There are five major ones that come under this category.
So, in this blog, we have discussed the importance of these technologies which could lead to Digital Disruption.
What is Industry 4.0?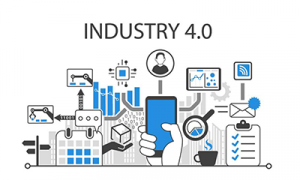 "Industry 4.0" terms to the beginning of the fourth industrial revolution. Previously, there were three revolutions that refer to mechanical production, mass production, and the Digital revolution. This "Industry 4.0" is set to revolutionize the world to the next stage.
It encompasses the physical, digital, and biological world by embracing all the disciplines and industries. These technologies have the capability to connect with billions of people at the same time to the web and tremendously enhance the efficiency of the business and organizations.
We can consider the following things with Industry 4.0:
The growth of automation and data technologies is powered by the Internet of Things (IoT), the Cloud, Advanced Computers, Robotics, etc.
With the seamless integration of software, the equipment can increase the

speed, reliability, and flow of information

between the systems.
Without doubts, this new industrial revolution is here to bring enormous changes to all organizations. Hence, if businesses haven't adopted these technologies, they would miss out on the enhancement in their businesses. Most of the Leading Industry 4.0 Companies can help you with the implementation.
Read Also – Why leverage Data Modernization for your business?
Industry 4.0 Technologies:
Without doubts, this 4.0 concept is already here but not widely. So, what these technologies actually are? Here are they:
1. Internet of Things (IoT)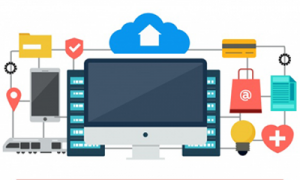 The Internet of Things (IoT) is nothing but the interconnection of devices over the Internet. Moreover, it is built on Cloud Computing and Networking environment in order to gather data from sensors and process the operations accordingly.
Interconnection of all these would offer "Smart Factories" to reshape the workflow of the traditional processes. They can consider the data to build products, make reports, work on changes to enhance the industry efficiently.
TOP-NOTCH STATS YOU SHOULD BE AWARE OF!
There will be 41 Billion IoT devices by 2027.
By the year 2023, 70% of Automobiles will be connected over the Internet.
Enterprises will invest up to $1.1 Trillion in IoT by 2023.
IoT Market is expected to grow up to $53.45.
Around 80% of Industrial Manufacturing Companies are planning or using IoT Devices.
2. Big Data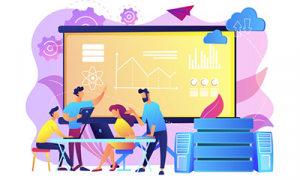 Big Data comes next with the next implementation for businesses. As the name suggests, Big Data is a collection of traditional and digital sources of information for a business. This can help the organizations to figure out the current stats as well as the future insights of them.
Moreover, data is collected from everywhere and is recorded over the cloud or sensors to mobile applications. However, the biggest challenge is grabbing and interpreting the data with different methods that should be discovered.
Being one of the popular Industrial Revolution 4.0 Technologies, teams and organizations can collaborate with each other to make smarter decisions and drive the business efficiently.
TOP-NOTCH STATS YOU SHOULD BE AWARE OF!
The Big Data Analytics Market is expected to reach around $103 billion by 2023.
With Big Data, popular entertainment platform Netflix can save $1 Billion per year.
Big Data Analytics Market in Banking will raise around $62.10 billion by 2025.
Worldwide Big Data Solutions would worth around $273.4 Billion by 2022.
3. Smart Industry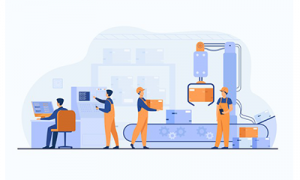 The concept of the Smart Industry is the continuous integration of individual steps and making use of Robots to handle the processes. Let's take an Automobile Industry, they're leveraging automation technologies like RPA to streamline the assembling and testing process. These robots are part of the industry that comes with autonomous intelligence to connect all the operations.
The major goal of such an industry is to maximize efficiency as well as profits. Hence, by implementing Robots for business processes, automation can be achieved. They also make interconnection and communication extremely easy.
 TOP-NOTCH STATS YOU SHOULD BE AWARE OF!
Between the years 2020 and 2022, there will be around a 12% uprise in the shipments of robots globally.
The military size of the Robotic Market is expected to hit $30.8 Billion by 2022.
The Agricultural drones market is set to reach $6.2 Billion in 2024.
The Collaborative robotics market is predicted to exceed $24 Billion by 2030.
Read Also – Re-imagining cloud computing in a Post COVID-19 world
4. Artificial Intelligence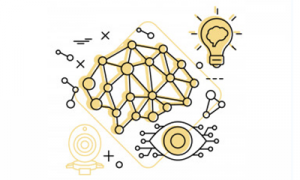 Artificial Intelligence or AI is already here! This comes under the subset of the Machine Learning process to enable a Smart Industry. It can also be rightly termed as an "Automation". The primary motto behind this technology is to eliminate manual operation.
Regardless of any industry or business, manpower plays a major role in surrounding the cost and time. With AI adoption, it can optimize the workflow of machinery & equipment, recode the programs, figure out the challenges, and enhance the industry with the smart business operation.
TOP-NOTCH STATS YOU SHOULD BE AWARE OF!
The AI market is expected to grow up to $190 Billion in the industry by the year 2025.
51% of executives believe AI can help them with enhancing the features, functioning, and performance of their products.
AI in banking sectors can offer a success rate for bot interactions up to 90% by the year 2022.
59% of B2B marketers expect AI to identify their respective customers for their business.
5. The Cloud Solutions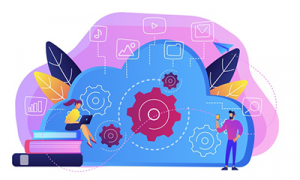 Cloud solutions are everywhere. Enterprises find it difficult to store and manage them. Regardless of businesses, data plays an important role in offering business insights and make changes accordingly. All these data are primarily stored on Cloud solutions.
It is important to integrate and adopt all the businesses with Cloud to enjoy the core benefits. Popular technologies such as AI/Machine Learning will require additional expertise to handle the processes and work accordingly. With Cloud, the process becomes hassle-free.
TOP-NOTCH STATS YOU SHOULD BE AWARE OF!
Cloud Data Centers will process 94% of the workload in 2021.
The global cloud computing marketing is expected to reach $623.6 Billion by 2023.
75% of Cloud Workloads will be SaaS by the year 2021.
To Close:
Technologies are here to reshape the future. Undeniably, they can make multiple changes to the current business operations and improve the efficiency and productivity of the organizations. In particular, the Fourth Industrial Revolution is at a growing phase which can be leveraged to grow the businesses.
Being counted as one of the Digital Transformation Companies, we have a wide knowledge of these technologies and have helped multiple clients to transform their business digitally. If you are one such enterprise looking to accelerate your business, we can help you with that!
Talk to our experts by simply filling out the form below! We'll get in touch with you shortly and make your dreams come true!