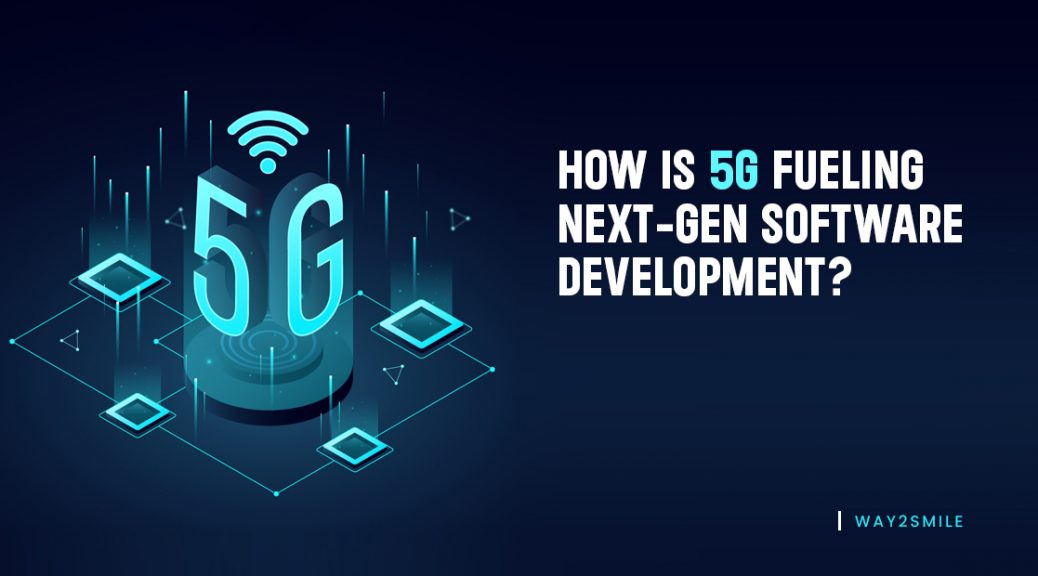 How is 5G Fueling Next-Gen Software Development?
How is 5G Fueling Next-Gen Software Development?
 None of the new technologies being offered today or in the future is generating more buzz than 5G technology. The next generation of mobile internet access is on the way, and tech enthusiasts are excited to see what's in store. 5G in mobile applications, the much-awaited next step in development, is set to have a big impact on the world, just as 2G did for SMS, 3G for mobile web browsing, and 4G for streaming content. As of May 2018, this statistic illustrates consumer expectations in the United States on the importance of technology in the future.
In 50 years, around half of the respondents believe 5G technology and networks will be highly important in everyday life.
While this technology has a lot of potentials, software developers are currently focusing on how to prepare for 5G development. The typical latency of a 4G network is 50 milliseconds, while that of a future 5G network will be 1 millisecond. Websites and apps will load substantially quicker due to the low-to-no latency, improving the whole mobile experience.
From 2019 to 2025, the global 5G market is expected to develop at a CAGR of 11%, reaching $277 billion.
With 5G mobile app development, developers will no longer have to account for high loading times and latency. They will be able to construct more intuitive interfaces.
What is 5G?
5G refers to the fifth generation of wireless technology. It can provide higher speeds, lower latency, and greater capacity than 4G LTE networks. Faster downloads, lower latency, and a significant shift in how we live work, and play are all implications. Thanks to 5G speed and other connectivity benefits, businesses will be more efficient, and consumers will have access to more information faster than ever before.
To meet the growing dependency on mobile and internet-enabled gadgets, 5G networks and digital transformation services will be delivered in stages over the next few years. As 5G becomes more widely available, it is expected to open up a slew of new possibilities in terms of applications, usage, and business models.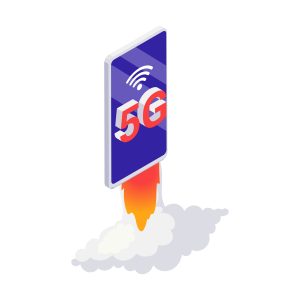 How does 5G work? 
Wireless networks are made up of cell sites that are separated into sectors and transmit data through radio waves. 5G is built on the foundation of 4G Long-Term Evolution (LTE) wireless technology. In contrast to 4G, which relies on large, high-power cell towers to transmit signals over long distances, 5G wireless signals are carried by a large number of tiny cell stations positioned on light poles or building rooftops.
The national 5G network will be built using a combination of high, medium, and low-band frequencies. The usage of all three bands will give nationwide coverage while also providing the fastest speeds in the most congested areas.
How is 5G transforming Software Application Development?
Low processing speeds have been a major stumbling block for AI adoption, but 5G will change that. Because 5G promises ten times higher data transfer speeds than 4G, AI-enabled devices will be able to receive and analyse data much faster.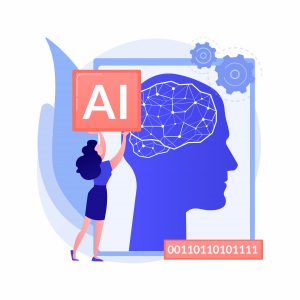 As a result, machine learning will be affected, as AI-powered systems will be able to examine data faster, learn from it, and make required adjustments more quickly.
Automation in Manufacturing Sector
5G will enable greater and more intelligent automation, including the deployment of robots as well as the ability to fully integrate supply chains across industries, sectors, and national boundaries. Individual parts and deliveries will be traceable across the whole supply chain, resulting in more efficient supply and logistics operations.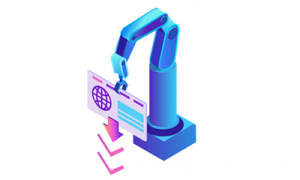 The impact on specific industries may vary based on the use cases and intended outcomes, but the overall trend will be to increase data integration and sharing in order to enhance supply chain efficiency.
Hand-Picked Related Content ☛ Role Of RPA In Enabling Digital Transformation
Improving the Retail Sector using AR & VR
5G isn't just a small step forward in telecoms. Retailers and their tech teams have a lot of alternatives now that they can attain speeds of 10 Gbps with minimal latency and a universal connection. Thanks to 5G's seamless connectivity and ultra-fast reaction times, they will be able to "speed up" new consumer experiences and give highly personalised contact to customers.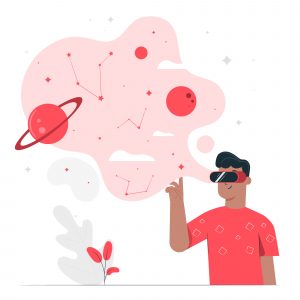 Retailers and leading companies are expected to leverage 5G for smart shelves, real-time marketing messages and promotions, and AR and VR-enabled technologies such as adaptable magic mirrors, which will have an influence on fashion retailers.
Improving Transportation Sector
By enabling a truly intelligent transportation system, 5G can support the development of autonomous automobiles and address issues impacting the transportation sector, such as traffic congestion, pollution, and collisions.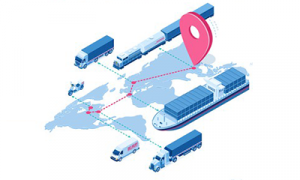 Cars will be able to connect with city infrastructures such as sensors, traffic lights, cameras, and drones via 5G technology. Not only will 5G streamline communication and provide direct low latency, but it will also allow intelligent applications that are currently unattainable.
The development of new end-user technologies that may one day become network-dependent will dictate the evolution of 5G in the next five years to some extent. This is an excellent example in the sphere of connected and autonomous car technologies.
If self-driving cars advance quickly and become common on the roads, users may notice capabilities such as network prioritisation, where vehicle communications thus prevail over lower-priority network services like messaging. The automotive industry must embrace digital transformation and adopt innovative technologies like 5G in order to remain competitive. 
Hand-Picked Related Content ☛ AI & IoT Roles in 5G World
In the energy industry, 5G will primarily be used to establish a single communications "network of networks" that will enable smart grids and demand-side energy flexibility to become the standard. Since the grid can be reconstructed in real-time, it can be automated to ensure that the right amount of supply is available at all times.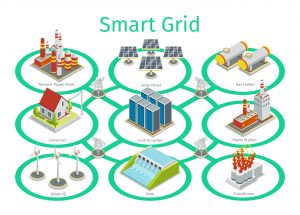 The energy grid may be handled similarly to a manufacturing facility; the only difference is that it produces power. This means that any manufacturing principles can be applied to energy as well.
Wrapping Up
Beyond ultrafast connection, 5G will have an influence on next-generation software development. The most prominent advantage will be wireless communication. However, once 5G is widely used, all tech-dependent industries will certainly undergo significant changes. Enterprises can step forward to gear up to embrace rapid technological changes for their business by availing of cost-effective 5G solutions from the world's leading bespoke software development consultancy.