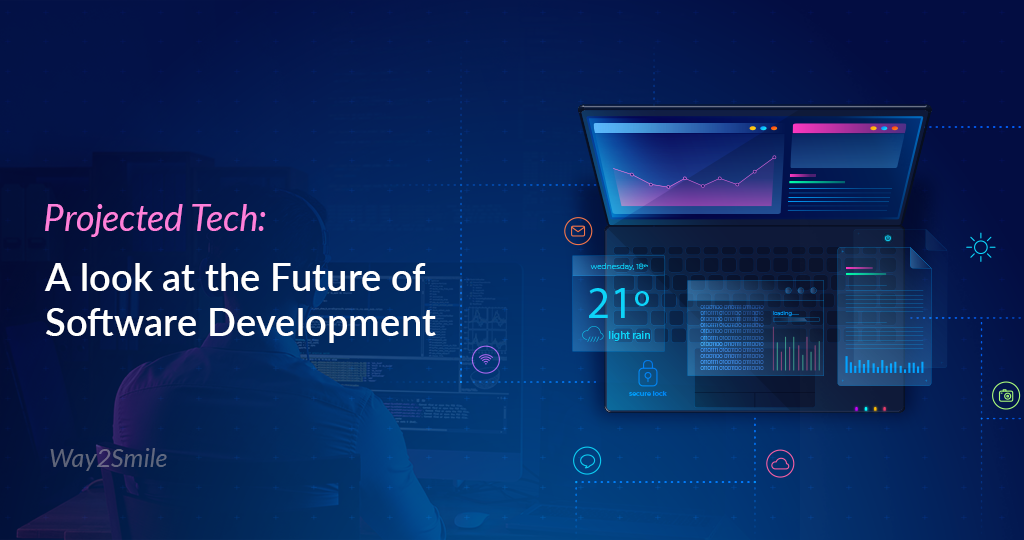 Projected Tech: A look at the Future of Software Development
Projected Tech: A look at the Future of Software Development
5
minutes
In this present decade, the world of software programming is on the verge of witnessing a series of excitement with prominent changes, trends taking place in technology developments. The role of Computer Programming will become highly indispensable for the software product engineering companies which largely affects to the future of IT Product Developments. At the same time, these progressions in the programming field would not certainly adjudge a niche technology for adoption but at the least allow developers to borne the expectations of programming trends in 2020.
The EDC Statistics reveal that there are nearly 23 million software engineers in the world and their projected figure in 2023 is expected to increase to a big populace of 27.7 million product development engineers. This might naturally instigate a number of sophomore developers to stay ahead with the latest of developments in the Software Industry and then work accordingly to gratify for the big rewards.
We have discussed here the 5 best software development trends that are most likely to take part in 2021 and beyond.
1. Artificial Intelligence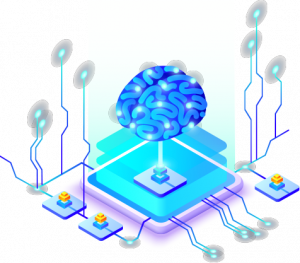 The existence of Artificial Intelligence is for quite a while and already it has become the foundational programming tool for numerous other technologies around the world. A substantial bunch of developers have also predicted the dominance of AI across many IT Infrastructures and Industries. In specific, healthcare, education, social media and travel industries should likely integrate the Artificial Intelligence codes to personalize user experiences and suggest relevant predictions to consumers every time. AI can be utilized advantageously within the many spectrums of IT Industries particularly through diminishing the levels of human involvement and resources. The trends for any developer to access to Tensorflow 2.0 framework will be at its peak high with great applauses given for its deep learning qualities.
Read Also – Five Key Industry 4.0 Technologies

2. Python Development using AI and MI Techniques
Python is a versatile programming language that can be easily and convincingly worked for delivering Video Games, ML Research Systems and Web Developments. With ML and AI always contributing to the software developments, Python is steadily rising in its native framework that cannot go without saying about the innovation of ML based Chat Bot. It is one of the few programming languages that has a faster growth in terms of developments and an ordeal for software engineers to use python during product engineering. The application of Python is simply not restricted to only popular fields and jobs but also, favours a lot of new entrants to fast learn the language effectively, through the vast presence of newest generation community support.
3. 5G Wireless for the Future of Software Development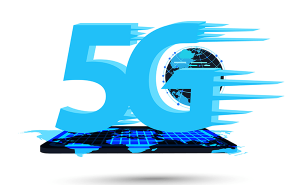 The advent of 5G Wireless Technology in 2022 & beyond has given developers the vital opportunity to solve a number of unique problems and acquaint themselves with the latest software programming trends. This 5G Wireless Technology will allow a plenitude of handheld devices to be fastened at very low latency and therein give every product engineer a chance to draw upon maximum leverage over distributed technologies. In this context, it refers to software and mobile development aimed at creating robust applications that will transform & enrich the user experience (UX).
However, the 5G Wireless Network Coverage is still in its infancy and also presents a few little concerns for developers to manage and address to programming challenges for making key investments. The 5G is set to transform the world by being one of the main constituents of upraising smart cities, smart homes and digitalizing workplace environments.
Read Also – EU hopes 5G, supercomputing will boost post-COVID recovery

4. Edge and Cloud Computing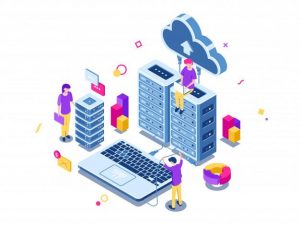 The evolving trends for using Edge Computing is bigger than Cloud Computing since it provides a decentralized computing infrastructure far more conducive for Software Developments. It can be the vital technology for any Bespoke Software Development Company to adopt to highly distributed Edge Computing Infrastructure and reiterated levels of Cybersecurity instilled at different organizations. This is also sometimes referred to as Fog Computing and can lend to provide enterprises the access to Cloud as a Solution. According to Grand View Research, the demand for Edge Computing market is expected to rise high from 14.7 billion USD in 2018 to 43.4 billion USD by 2027. An another statistics about worldwide edge computing in 2021 is that it has the market potential to limit the raising cost for maintenance of data centre systems with 208 billion USD, that is a meagre 2.8% high than the previous year.
Read Also – Re-imagining cloud computing in a Post COVID-19 world

5. Standard Languages are Rust, TypeScript, Kotlin and Swift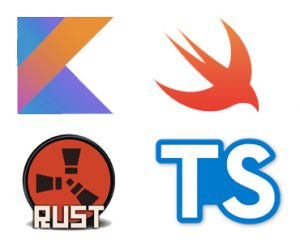 There are nearly over hundreds of programming languages getting introduced for developers in this decade with no real limits to it, or even the necessity to stick to a monolithic language. In the sense, most of them were meant to provide the developer the ergonomics and albeit relief on developments and modernization of hardware's. In fact, the arXive research states, typically the Programming Trends would have maximum intertwined the use of Machine Learning, AI, Natural Language Processing and code regeneration techniques to influence only the mean machines to write the most part of their program code by 2040.
In addition, Rust, TypeScript, Kotlin and Swift programming languages might empower software developers to work towards profiting the industry while making a step forward to becoming a software solutions provider and solving human problems. Stack Overflow research suggests that these 4 software programming languages including Rust, TypeScript, Kotlin and Swift to be amongst the most promising development environments in 2020 for developers.
Read Also – Undiscovered Benefits of Bespoke Software Development for Enterprises

Conclusion
Thus, so far revealed projected Technology is none the less a common perception and already the prevalence of demand and supply gap for programmers is getting more intense and concerning. The near future of software development will have many training companies and virtual universities offering relentless self-taught software programming certifications, for developers worldwide. There should be an increase in the availability of software solutions provider who prefer working with Low-code, No-code development environment and transforming enterprises through sheer innovation. All these trends in software programming are meant to attract the newest generation developer to keep themselves up to date on technology front and continue to participate in the latest of product development.