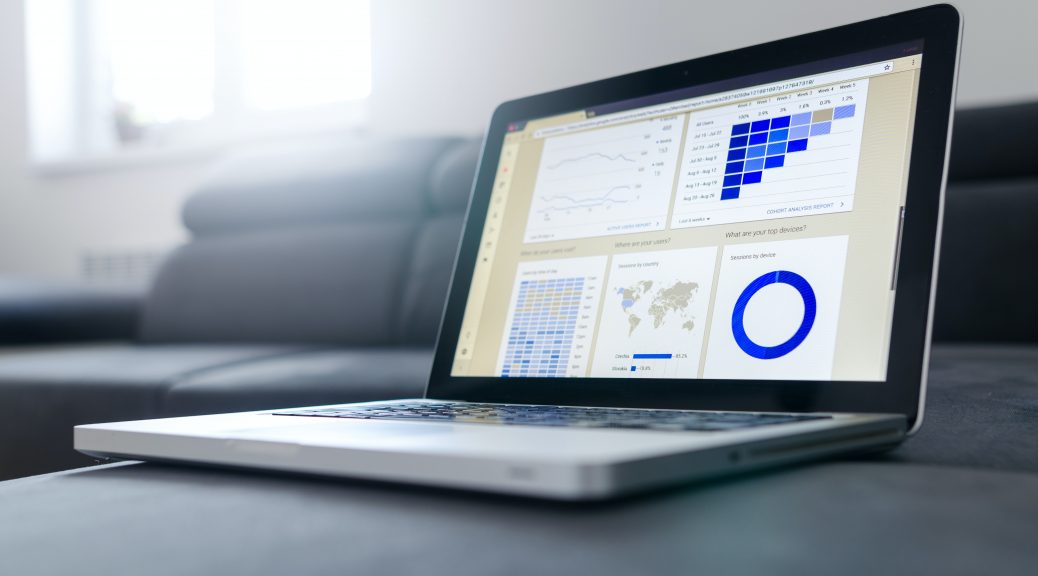 Best ways to boost your banking process with digital transformation technologies
Best ways to boost your banking process with digital transformation technologies
Have you considered digital transformation for your financial organization? Digitalization in banking begins with understanding client behavior, preferences, and needs. As a result, banking has evolved from being product-centric to being customer-centric. This raises many concerns about digitization in contemporary banks and other commercial institutions. A comprehensive digital transformation plan is essential for banks and other financial institutions to evaluate, communicate, and serve their customers.
According to Statista, 2.5 billion people will use online banking services by 2024. 
The majority of financial institutions see the urgent need for digital transformation throughout the whole organization. Redefining company activities, processes, competencies, and models in order to exploit technologies strategically can be accomplished by moving toward a more comprehensive usage of digital channels and tools. The end result should be improved customer satisfaction, streamlined operations, and a stronger competitive position. 
The MarketsandMarkets report states that approximately USD 8.2 billion in 2021 is expected to be USD 13.9 billion in 2026.
If you've already begun but hit a roadblock, how do you continue? It can be challenging to locate essential digital and leadership resources. Considering digital transformation as a journey will be beneficial, especially in web app development services. In this blog, we explained the digital transformation journey in the banking sector in the following steps.
Why do banks need to shift digitally?
To withdraw your own money in the past, you had to plan carefully, wait in long lines, and deal with irate tellers. With the rise of digital technology, banks have also begun automating their operations. The digital revolution will alter the economics and competitive environment of modern banking, according to 86% of banks. Mobile and internet banking have made it possible for customers to conduct transactions without visiting a bank physically.
Every day, banks work with a lot of data. Customer's personal information, business transactions, loan applications, demat accounts, trading data, and even information pertaining to bancassurance are included. Without a digital tool to assist them, it is very impossible for banks to manually analyze and comprehend this data. Banks are gradually adopting CRMs that enable them to recognize selling points that would not otherwise be possible in their pursuit of a customer-focused business.
They demand a great deal of manpower and take a long time. Process execution is laborious. This shows that digital transformation is necessary to speed up and simplify activities.
Digitizing the banking process for maximum efficiency
The current technological paradigm shift has changed how the global era of digitization is shaped. Technology is constantly driving change in practically every industry in this digital era. Technology has developed into an inherent, necessary component of society and the business environment, from work automation to service digitalization, virtual collaboration to smart homes, and cloud computing to data analytics.
The finance sector is actively experimenting and inventing with the power of technology's digitization. One of the most laudable digital developments of the finance sector is the widespread adoption of digital banking over traditional banking methods.
To better understand, engage with, and meet the demands of clients, banks and other financial institutions must undergo a digital transformation. For clarity, knowing digital customer behavior, preferences, choices, likes, dislikes, and stated and unstated expectations is the first step in a successful digital transformation.
Here the best ways to enhance the banking process using digital transformation, let's get started:
1. Change your focus from functional quantity to design quality
Legacy financial institutions have been adding functionality to their web and mobile apps in recent years. As a result, systems with a focus on functionality have taken over at the price of the simplicity of design and usability. In particular, this is valid for mobile banking applications. Financial organizations have these 3 alternatives for resolving the design problems with various apps in digital. 
Develop a mobile app or launch a new website. 

New features can be added to other apps. 

Navigating and interacting with the website using new tools (chatbots, voice, etc.).
2. Make the multichannel experience seamless
The banking sector needs to go beyond figuring out the ideal channel mix and focus on figuring out what works best for every single customer. This has been referred to as an optichannelTM experience, which involves selecting the best channel for each encounter with a consumer. Additionally, flawless integration between touchpoints is important. 
3. Supply end-to-end electronic onboarding
The process of onboarding a new client starts when they apply for an account or service and continues until they are very engaged with the business. The majority of institutions require some amount of interaction with physical channels, even though the majority of them have some degree of the application process that is digitalized. This is especially true of processes used in mobile applications. The customer anticipates that the process will be simple to complete and that they will be able to make use of capabilities for security, authentication, and digital documentation. 
4. Utilise insights to fill needs
Personal financial management (PFM) tool supply and use have typically fallen short of expectations. Few PFM systems have provided the level of trustworthy counsel that can be found in person, aside from excellent graphic depictions of financial conditions.
Combining account aggregation with sophisticated data analytics, enhanced recommendation, and application engines, account aggregation has the potential to produce a value-added service that is advantageous to users and simple to use. The transition to advanced selling will soon take center stage thanks to new laws and tactics surrounding open banking APIs.
5. Supply next-generation customer support
Financial institutions will need to go beyond FAQs to chatbots and interactive content to service digital customer (especially video). Both of these tools will enhance service delivery while reducing costs when combined with artificial intelligence (AI) and machine learning. Beyond chatbots, one of the most intriguing development opportunities for a better customer experience is the integration of voice banking.  
6. IoT and AI together
The latest generation of smart devices and advanced analytics will permanently alter how consumers bank. It's possible that this novel integration of AI and IoT will also do away with the necessity for mobile banking. The end outcome is the capacity to simplify customer lives. The potential for enhancing the consumer experience is limitless as more household items and gadgets become internet-connected.
How Way2Smile Solutions can help businesses to help the banking process in digital transformation?
Way2Smile Solutions has enabled digital transformation for several Middle Eastern banks. Among other things, we have extensive banking domain experience, and expertise in new technologies such as Machine Learning, AI, Data Analytics, etc. We help financial institutions meet consumer and small business needs by accelerating their digital roadmaps. Digital transformation company is one of our best strengths, coupled with creativity, innovation, and unmatched customer service.
Let's get started, shall we? Boost your digital transformation technology journey with Way2Smile Solutions.
Conclusion
Banking transformation involves a number of costly measures, including customer management, automated business processes, and new payment methods. In order to implement emerging technologies successfully, the banking industry must take into account this fact and prepare the necessary resources. With so many competitors on the market, monitoring the latest trends and implementing them effectively is the only way to win. 
Banks must step up their game in the current age of immediate satisfaction to have an "omnichannel" presence where they can provide a seamless experience to their clients, round-the-clock. To avoid making your potential customers jump through hoops, it is also vital to streamline financial processes and move them online. 
Big banks are starting to gain from technology adoption as tech-savvy fintech enters the market. Using technology, banks may improve their offerings, draw in new clients, give workers more freedom, and streamline processes. Only when technologies permeate all internal and external levels of a bank's operations can they help shape the future?
Contrary to popular belief, traditional financial institutions won't disappear as a result of the digital transition. Instead, it is a chance to rethink financial services and transform banks into customer-centric, innovation-driven, and future-ready organizations. 
Hopefully, this blog has given you a better understanding of the significance and necessity of a digital revolution in the banking industry. It's crucial that you broaden your learning horizons and keep up with the latest developments in the digital business.