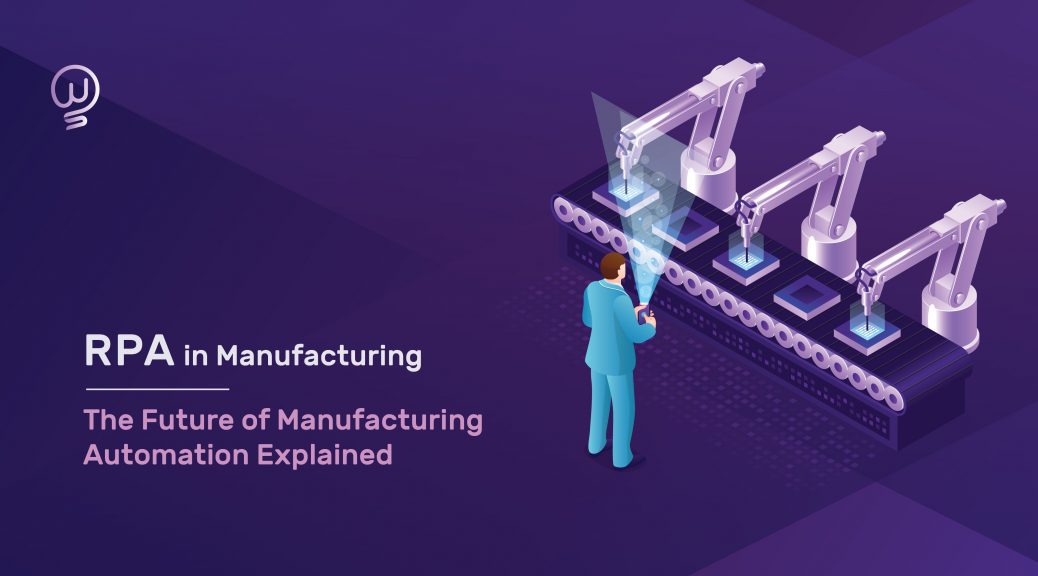 RPA in Manufacturing- The Future of Manufacturing Automation Explained
RPA in Manufacturing- The Future of Manufacturing Automation Explained
Consider your company can now process and eliminate the number of mundane, repetitive tasks which is performed by humans in your organization. Tasks that often hold up sales, delay delivery, frustrate customers, or even worse, be completed incorrectly.
Companies in the manufacturing industry were the early people who leveraged automation, implemented robots, and processing lines to perform daily tasks in the plant. In order to enhance their efficiency in other areas of the production line through Robotic Process Automation and also improve the back-office processes as well. To make this true, there are a lot of organizations offering Business Process Automation Services to leverage their fullest benefits.
In this blog, we have discussed the role of robotic process automation in the manufacturing industry and how it can simplify the operations here!
Role of Robotic Process Automation in the Manufacturing Industry: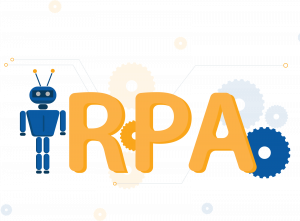 Robotic Process Automation (RPA) is software that is integrated with business processes in order to automate business processes, minimize errors, and maximize efficiency. One well-known German automaker recently implemented RPA in their business processes and successfully automated a total of 28 multiple tasks which include payment and refunds processing, comparing of forecast vs actual expenditure, customs import processing, and many more!
As a result of this, 2650 hours were saved each month and $6m a year of annual savings in total. In addition to this, the automated activities are now able to be undertaken 24 hours a day, 7 days a week.
Here are the major benefits of using RPA in the manufacturing industry:
Optimizing time-centric and repetitive routine processes.
Increases go-to-market speed by increasing productivity.
Eliminates cost by minimizing human errors and increase compliance.
Enhances agility in operations.
These robots have programmed software that is tailor-made to perform specific yet repetitive tasks. They have been designed in such a way that they can organize any part of business and their operations easily. They are technically trained to leverage the business environment irrespective of how complex the operations are!
When we say tasks are automated through RPA, we also mean that they can assess, analyze, and segment operations in order to increase productivity. This RPA is here to reduce or eliminate the human workforce to perform tasks that are performed at the back-end or remote which are here to consume a huge amount of time.
Be it an end-user, customer service operations, inventory management, or supply chain directives. Robotic Process Automation strives to optimize every single task and integrate it seamlessly with also eliminating the additional time needed to perform the same task through the human workforce.
Read Also – How can Robotic Process Automation disrupt manufacturing industry?

How is RPA changing the Manufacturing Industry Future?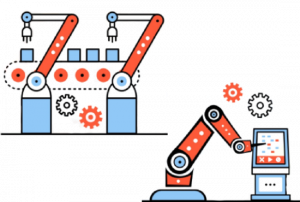 Right from data entry to data keying, handling stocks to auto ordering goods, resolving customer challenges to managing the adverse environment, Robotic Process Automation has opened its wings for the entire manufacturing industry.
The presence of tools and technologies that tend to optimize every single task offers the popularity of Robotic Process Automation. Data formatting, Data Assembling, collection, and data analysis are a few tasks that can be easily automated via RPA.
Added, it is seen that in the near future this technology will witness drastic growth considering that the tasks are performed by robots which would be highly efficient and free from errors. On the other hand, humans can make errors.
In specific, when it comes to the manufacturing industry, here are the things which RPA can change:
     1. Increase top-line & bottom-line by figuring out the right candidate
In order to implement RPA, a business will conduct a "deep dive" session and gather information as well as assess the current RPA environment and state of various processes. The organizations will assess the existing processes and potential candidates with a proven methodology to develop recommendations for optimization.
The scope for each process includes a feasibility analysis and benefits estimation by scoring the process, calculating ROI, and determining detailed recommendations.
     2. Realize automation benefits by building robots with speed & scale
As one of the RPA Consulting Companies, we build services that are well-structured and developed by industry experts to develop robots on demand, on the scale, with high speed and quality. These robots are designed in a way to remain agile and leverage the rapidly changing RPA industry. Robots are here to handle all types of processes within an instance.
Read Also – Leverage RPA and AI to transform your business
     3. Minimizing production time
These robots are designed in a way to minimize production time as well as the errors associated with the business processes. It is designed to operate thousands of robots at a time which could make the business operations flexible.
     4. Highly Efficient
Considering the machines work 24*7 without break, the efficiency of robots is extremely high as compared to human productivity. There are chances of human errors happening when business processes are handled by humans and this can be reduced or eliminated completely.
     5. Better Logs
The Audit report as generated by robots complies with the industrial standards. It further allows businesses to make efficient and data-driven decisions. These decisions can assist organizations to make a good amount of profit as well as maintain customer satisfaction.
Read Also – The Future Of RPA: 2021 Trends And Future Predictions

Conclusion:
With all the things said above, it would not be a great surprise to watch the RPA ruling the businesses in the upcoming years. Integrating Robotic Process Automation with industrial sectors is- going to bring beneficial things to businesses without any doubts. Being a top Digital Transformation Company in the industry, we help businesses to leverage Robotic Process Automation regardless of what industry they belong to!