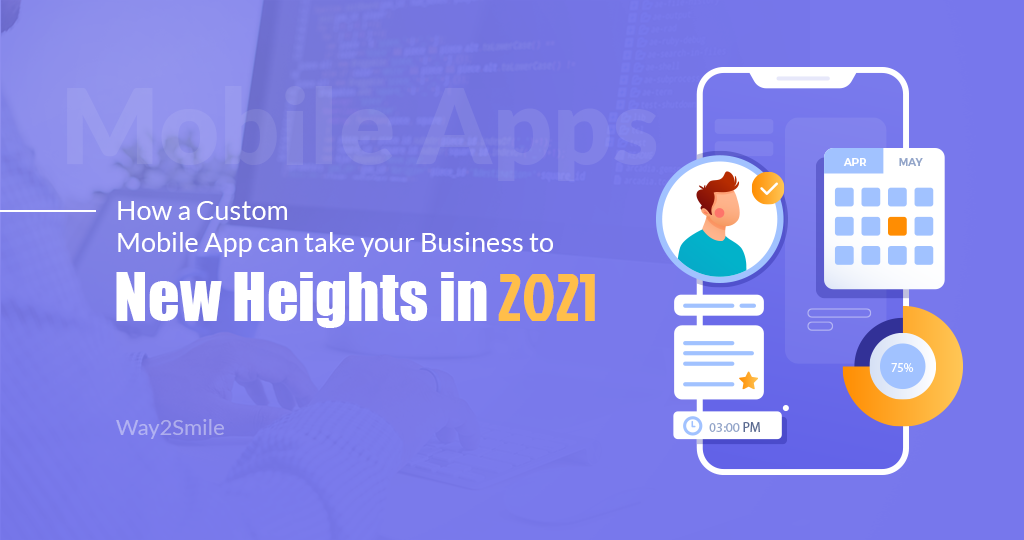 How a Custom Mobile App can take your Business to New Heights in 2022?
How a Custom Mobile App can take your Business to New Heights in 2022?
The easy accessibility factor of experiencing different mobile apps has vastly influenced the rapid developments of Handheld Gadgets, particularly mobile phones built-in with attractive features and incredible utilities. With these advancements present in the mobile phone usage, a substantial segments of mobile app development company have begun to show their ultimate interest & come up with the most intriguing mobile app ideas on custom mobile app developments.
The easiness of mobile phone operations has impacted the not so digital suave users into constantly accessing to plenty of handheld devices on a daily basis. This gargantuan proportions of digital evolution have resulted in bringing many changes to the Mobile Apps and also within its Distribution Platforms that includes hotel reservation, transfer fund, product order and food catering.
Basically, an App can provide the winning edge for your business and could keep you all time inquisitive on growing your customer base while holding the current audiences at par attention. In this way, so forth developing the mobile presence is very much practical, and integrating this facility within an application might really allow your user base to download items to their mobile phone thus, enhancing to the high ROI of business.
Henceforth, we have selected a few factors that augers well to the significant benefits of implementing the custom mobile application for your business.
Strengthens Value to your Customers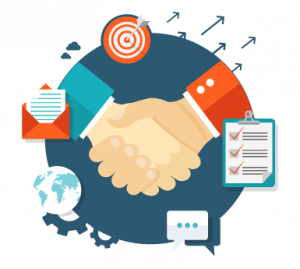 In general, business is all about receiving adequate responses aligned to your products with more customers gaining on interest and prepared to spend from their wallets. On the contrary, if your product fails to make the best impression among the customers then building the engagement model becomes a mandatory choice. It can actually help you advance on the most valuable deals without disintegrating the degree of satisfaction for your audience while retain the lots from going to any other places.
One approach to building the customer engagement model is to start away with a loyalty program inside your business application, including the mobile app on boarding process for ease of user navigation. If more audiences begin to interact with your Business and Application then the more attractive they start to form which yields to loyal customers exclusively arranging items according to their respective business needs.
Read Also – What are the top Challenges which App Development Head in SMBs would come across?
Foster Customer Loyalty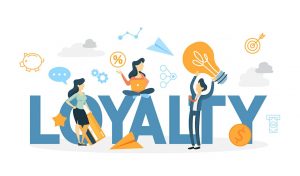 All the Applications are meant to be designed simple and more intelligent than a customary mobile apps site. Likewise, all the mobile applications possess the innate qualities to develop custom mobile app development and thence interface a stronger relationship with the end user furthermore, enhance their dependability intentionally.
An example of fostering customer loyalty can be observed through the activity of Star Point System created by Starbucks. This loyalty program began to reward its customers for buying their essential needs with respect to their earned point framework. Leading to this exciting promotion customers were offered free drinks and then indulged to enrol themselves in the referral programs. These promotional activities also equivalently entertained a bunch of customers to keep coming back to the shop more frequently.
Moreover, customers were engaged to a lot of excitements and appreciations whenever offered personalized gift Items together with their usual purchases. This instilled the user faithfulness in your business and towards buying specific items over an intuitive mobile phone screen display which contributing to the maximal customer engagement.
Helps to aggregate a Customer Base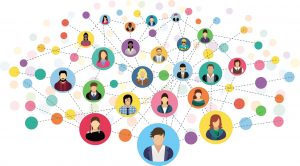 On instances when your application is downloaded by different users then you are directly presented with either an enquiry or a buy option, and further leaving you the dedicated access to the extra channels for to aggregate user's data securely. Normally, you will be needing to get the consent every time from your loyal customer and then proceed to collect their personal information's.
This sort of data accumulation process might actually help your business to focus on the target audience through sending weekly promotions and suggestions based on the prior buys. It can be a significant thing for a business to understand the warm responses showered by their customers and design ideal contents that may fit perfectly to the best interest of target groups.
Read Also – Top reasons why mobile apps fail to make a mark in the market
Boosting the Profits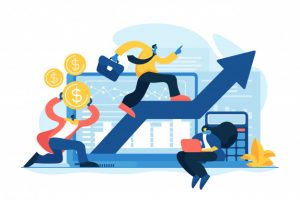 In this technological evolution, day-by-day, the niche competitor is steadily increasing. Consequently, there is a real need for businesses to build a loyal base of customers/users to sustain profitable growth. Utilizing custom mobile applications for your business is paves an excellent way to grab new customers and also retain the existing customers to spend more by offering customized offers.
With this linear strides in business, the consumer loyalty would also start to build up and so closing of deals and exchange of things can be done at once simultaneously. A likewise scenario in the SalesForce, states that around 70% of customer purchases were mainly due to the affect that was customarily put forth towards their personnel preferences and how they were dealt with.
Naturally, if you can keep the intriguing feel for your customers with complete satisfaction provided on frequently bought Items then growing up the purchaser request becomes a simple task to foster. In the end, what a business merely wants is to have a product built that is most appealing for the customer and thereafter, stimulating more no of requisitions would become an easy go and a genuine return to expect from.
Here is where mobile application can come in handy in case, if they are built to be cost effective during the creation process. However, your business definitely needs a comprehensive mobile apps site designed with all the responsive elements which are made view-compatible across different mobile phones especially, to reach out to global audiences. This will induce customers to benefit from the baffling mobile site and make deals evidently in the form of enhancing user experiences for your business. To offer an enhanced customer satisfaction, it is important that you develop an effective mobile application by getting in touch with the Mobile App Development Company in Austin.
Targeted Advertising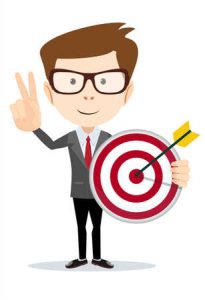 The Role of Mobile Applications in Business Growth can be completely realized by hiring an advertising company and producing contextual target ads to get acquainted with the user base worldwide. The vast influences of social media can also be leveraged to acquaint this sort of user information over a promotional game that is pertinent to your business.
The benefit of targeted advertising for business primarily involves making the transient shift in the great mission with respect to the targeted groups and individuals harmoniously. It can certainly help businesses to spare on human efforts, time and finances effectively. You should be able to successfully lead your business more vigorously according to the respective market segments like gender, age, preference, location etc.
Read Also – A complete guide to outsource Mobile App Development in 2021
Conclusion
Essentially, with all these advantages that aiding to the mobile app development company, mutually also are fast gaining on towards making the most indelible impression amongst the maximum of users following it up. The best advice for your business might be to group together all the experienced developers and then plan to expend on laudable efforts towards stepping up to your business. In 2022 & beyond, you can certainly afford to rely on designing custom mobile applications and bring forth the value of innovation for your business.