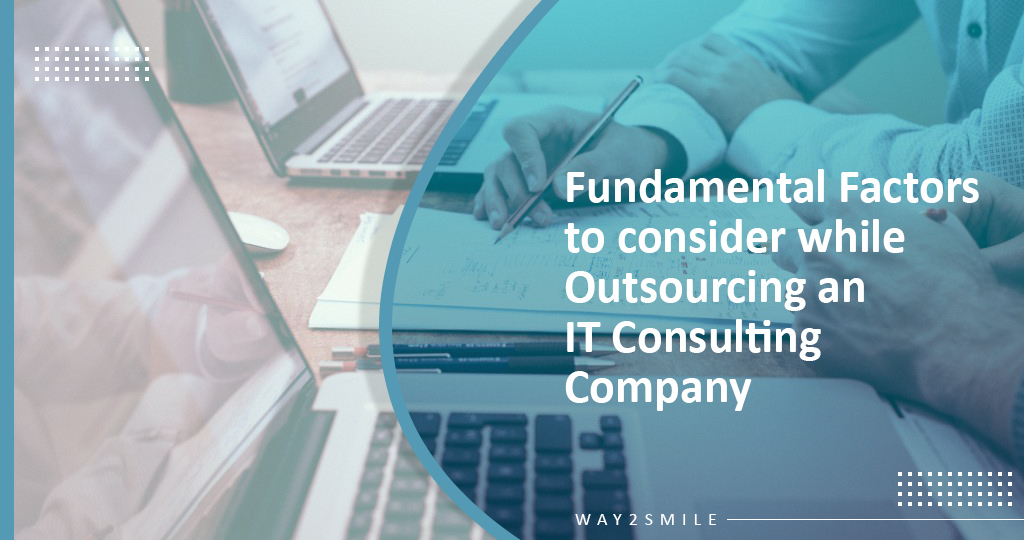 Fundamental Factors to consider while Outsourcing an IT Consulting Company
Fundamental Factors to consider while Outsourcing an IT Consulting Company
IT Outsourcing services have become a popular way of developing a product. However, companies still struggle to maintain or reach the outsourcing goals that are set. In some other cases, they don't get the quality that they expected which also includes the cost associated with the project.
Outsourcing is the perfect option but requires good planning and execution. In this blog, we have discussed the top 10 factors while outsourcing an IT Consulting Company.
Top 10 Things to consider while outsourcing an IT Consulting Company:
1. Transfer of Knowledge in outsourcing projects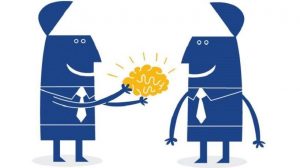 When companies get started with outsourcing, it is a long-term investment. Similar to personal partnerships, in the case of outsourcing partnerships will fail if we neglect how essential it is that the partner experience the cooperation with you. Communication is the key role player when it comes to outsourcing.
The people on the other side should be capable of understanding your requirements and queries instantly without making you wait further. Communication skills need to be on the spot without any space for cultural or other communication barriers. This ensures that they have clearly understood your requirements and can address any issue you come up with.
2. Pricing

Cost-effective and savings strategies should be implemented for higher benefits. You can get in touch with effective people who can provide you with solutions at a competitive price which you expect. You can compare with solution providers in the market and choose the one which is compatible with your pricing structure. For instance, there are vendors who are ready to support you with customer care free of cost.
3. The Resources and Technology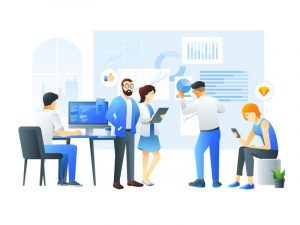 Every organization will have its own resources and dealing with technologies. You can check with them on these two factors before hiring them. Ensure how the organization is capable of handling your needs with technologies.
What are the different resources available? What technologies do they specialize in? Are they well trained to handle your requirements? If you find yes to these questions, you can plan to hire them.
Read Also – A complete guide to outsource Mobile App Development in 2021

4. The Capability to meet deadlines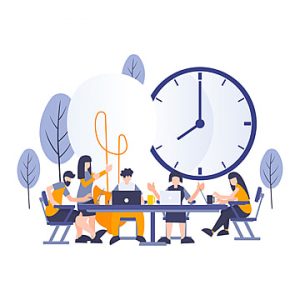 Timeliness is the next key factor that should be considered. Make sure you hire people who have the ability to meet the deadlines you fix. For instance, if they fail to meet you will be lead to major bottlenecks.
Hence, ensure the vendors are ready to meet the promised deadlines and timeliness. You can shoot out the queries to them beforehand to avoid any further complexities. If you find they aren't suitable to meet them or don't have any backup plans to meet the deadlines, you can drop the idea of hiring them.
5. Minimal Supervision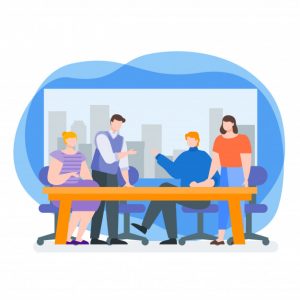 When you hire a vendor for your business requirements, it is clearly said that they are going to take care of everything right from scratch. Choose a responsible solution provider who won't lag you every time for your project.
Hence, choose a vendor carefully who will require a minimal amount of supervision so that you can concentrate on your work peacefully. There are IT Consulting Services which are offered by companies that can help you in providing a greater view for this.
6. Trustworthiness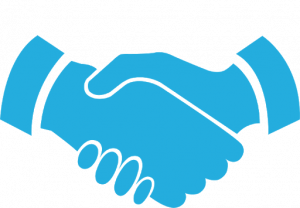 Before you get into an agreement with your vendor, make sure that they are trustworthy. Research more on the internet regarding this and you will get to know more about them. This will help you in accessing the reliability of the vendor.
If you have a mutual resource between both, you can also get in touch with them to know more about the trustworthiness of the vendor.
7. Who will lead the team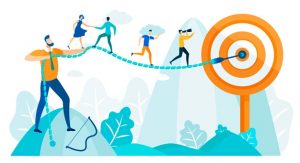 You can't just blindly trust the vendor in the outsourcing team even if you are planning to hire them. Figure out all the things up to a great extent which includes team members who will be working on the projects. Learning these facts prior will save you from several problems in the future.
8. The Service Level Agreement (SLA)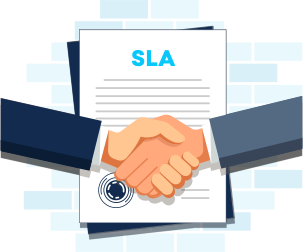 The Service Level Agreement (SLA) is the most important document when it comes to outsourcing partnerships. At the initial stage of creating a document, you should ensure every single point mentioned there is crisp and clear without any errors.
It will also help you in avoiding further kind of confusion or ambiguities if any particularly about the quality of the services which will be offered to you. It is better to hire a lawyer especially to manage your outsourcing services so that you don't get into any legal issues.
9. Decide on Outsourcing Destination, Partner, and Model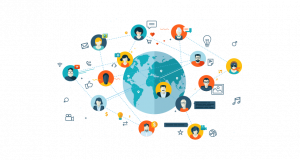 Initially, it is important for a company which is wishing to outsource in consideration of destination. It should be done with great attention. This can include various factors such as English proficiency, accessing computer resources, etc.
Secondly, the choice of partner plays an important role. Here, one should go with a partner who is compatible with the business requirements. Next comes the choice of the outsourcing model. So, come with the answers to the following question:
Are you looking for pure services sourcing?
If yes, is your organization capable and mature in terms of processes and governance to be able to handle this type of cooperation? On the other hand, are you looking to control through your existing organizational structure itself?
If so, your project managers and team managers are capable of leading employees all over the globe? Or do you wish to make use of an outsourcing model which incorporates factors from the above? Make sure you have answers for this. You can also check with an IT Consulting Company for guidance.
Read Also – The benefits of outsourcing an software development team for your project from Greece

10. Confidentiality and Security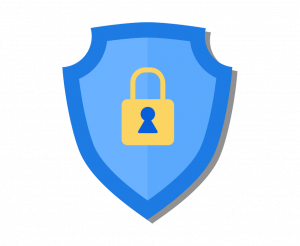 Your solution provider will be given access to the company information and the customer data of yours. Assess the types and amount of sensitive information that you need to share with your IT Support Company for them to function as the IT service desk department of your company.
Figure out the measures the outsourcing company will take to ensure confidentiality and security of your company's information and customer data.
Conclusion:
Outsourcing is undoubtedly one of the perfect options to be taken into consideration for your product development. If you are planning to outsource the project, make sure you follow the above 10 guidelines to get leverage the Benefits of outsourcing an IT Consulting Company.