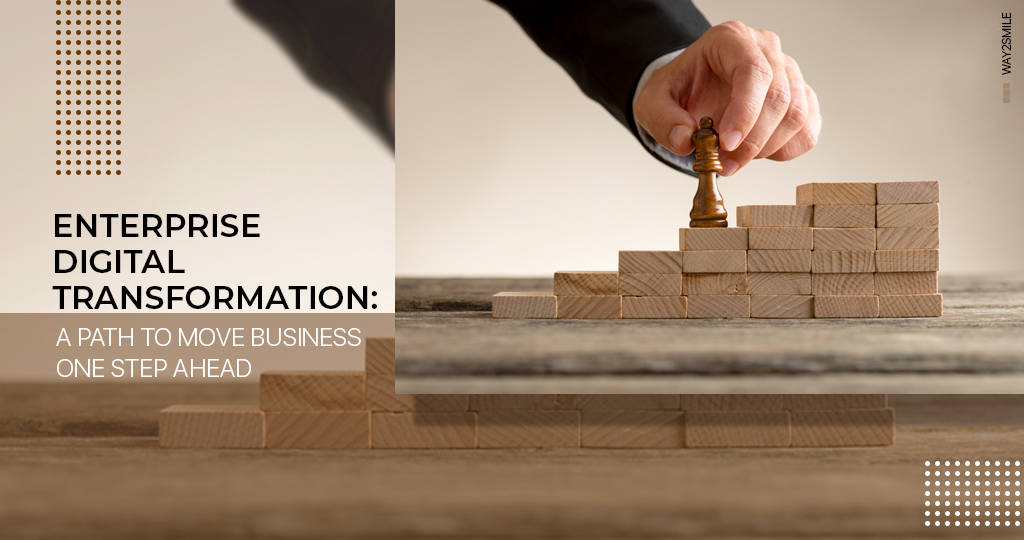 Enterprise Digital Transformation: A path to move business one step ahead
Enterprise Digital Transformation: A path to move business one step ahead
Nowadays most businesses are looking to scale their business and its operations in the current era. To make this possible, there are figuring out the best technologies which could change the way their organization operates.
When it comes to technologies, it is important to establish a digital presence and accelerate their business growth. It can happen with Digital Transformation implementation. So, how can businesses profit with a digital transformation strategy?
In this blog, we have discussed the importance of digital transformation for every business. Explore this blog to know more about this.
Role of digital transformation in disrupting business operations: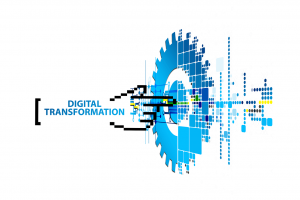 There is no doubt that digital transformation paves the golden gateway toward maximizing business profits and stay edge over others in the market. However, there are challenges in digitalization throughout their transformation journey, ranging from structural issues, technical & skill barriers, and everything in between. For that, enterprises need strategic planning with a mindset of constant improvements & innovation to tackle those hardships.
Digital transformation is the integration of digital technology into all areas of business, and seamlessly changing the way how it operates and delivers value to the customers. It is a cultural change that requires organizations to seamlessly challenge the status and get comfortable with failure.
It is imperative for all businesses right from small to enterprise-level companies. By leveraging Enterprise Mobility Solutions, both internal and external processes through technology which help a business to improve their operations.
It makes use of various technologies such as the Internet of Things, Chatbots, Blockchain, Machine Learning, Virtual & Augmented Reality to enhance business operations. It impacts organizations such as governments, public sector agencies, and organizations that are involved in tackling societal challenges such as pollution and aging problems by leveraging one or more of these existing and emerging technologies.
In some popular countries such as Japan, digital transformation even aims to impacts all aspects of life with the country's society 5.0 initiatives which are similar to the industry 4.0 vision. The development and leveraging of new competencies and technologies are more to be agile, people-oriented, innovative, customer-centric, streamlined, efficient, and minimize the opportunities to get into increased unstructured data sources.
What are the major technologies which empower Digital Transformation?
     1. Cloud Computing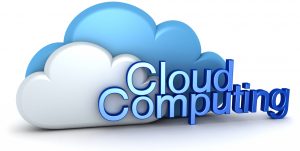 Cloud is everywhere. Industries or businesses which are handling a huge amount of data require a massive amount of storage without any doubt. If you consider the manufacturing industry, the most complex tasks and operations are in a dilemma to move with the cloud.
There are multiple reasons for the hesitation from integration challenges with legacy systems to security concerns to ensure business continuity. But with the recent advancement, this myth is fading away with cloud solutions.
A report from "The Economist" states 78% of businesses agreed on the cloud penetration of the manufacturing industry which will be the primary factor in the next five years. We can also expect a mix of public/private/hybrid clouds to support the business operations.
Take a look at another industry like retail – cloud computing is revolutionizing the way retail businesses operate. Cloud services play a vital role in reducing infrastructure and operational costs, as well as providing real-time access to inventory and operational data.
Making use of cloud computing services is the primary component for most digital transformation initiatives since it offers higher flexibility and agility across every organization with also providing higher security and scalability in many instances.
Read Also – Will Cloud Computing be the future of Enterprise Application Platforms?

     2. Mobile & Web Solutions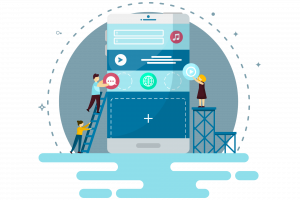 Over the past twenty years, mobile has taken various formats in the form of communication. Right from increased connectivity to powerful technology at hand, the role of mobile is influencing the present lives to a greater extent.
In manufacturing and industrial companies, there is a huge ray of opportunities provided by mobile technology in particular with the capabilities of 5G. Without a surprise, 81% of manufacturing CEOs see mobiles as strategically important.
Mobile in many ways is a vital tool for enabling game-changing technologies. For instance, if you consider small-scale businesses such as flower shops, clothing, etc. They can develop an application that facilitates their customers to purchase the goods via the online platform.
     3. Internet of Things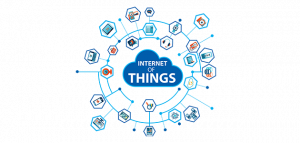 Right from the few years, the Internet of Things has become popular with its higher benefits. Every single industry is connected to the Internet by connecting sensors to their business devices. These sensors are responsible for collecting the business data and transferring it to their owners. This can help businesses to make future decisions that are result-oriented based on the existing and present data.
If you consider manufacturers, IoT is here to bring unprecedented visibility to their business products and operations. These enterprise businesses are using industrial IoT technology to grab a clear understanding of their operations from both a global and factory perspective.
With increased insights and analytics from IoT, manufacturers are achieving key digital marketing objectives such as increased efficiency, flexibility to quickly respond to market and customer demands and provide innovation for their services and products.
     4. Robotics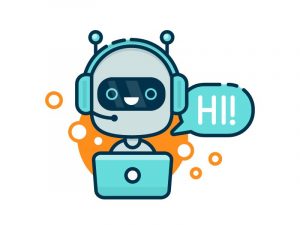 In recent days, Robotic Process Automation has become quite a familiar topic for businesses that perform challenging tasks every day. Since there are chances of human errors and increased time consumption, businesses are moving with RPA to eliminate these challenges.
To prove this true, 451 Research says, one in four manufacturers are implementing Robotics for their businesses today. It is also said to increase in the next two to three years it seems. The usage of robotics is expanding beyond repetitive-tasks to more analytics-based activities powered by complementary technologies such as IoT, artificial intelligence, etc.
In terms of digital transformation, Robotics is here to transform the role of enhancing efficiency and freeing up human resources from complex, repetitive, and higher-level tasks.
Read Also – How can Robotic Process Automation disrupt manufacturing industry?

     5. Machine Learning & Artificial Intelligence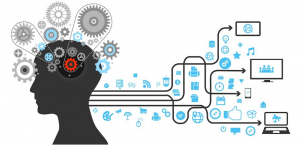 Artificial Intelligence is ruling the present market. It has already helped multiple businesses to remain profitable, scale their business operations, make futuristic decisions, popularize their business, and double their revenues.
With the increased usage of data and its accessibility, along with its computing power and connectivity, Artificial Intelligence is unlocking the previously unavailable data, analytics, and insights. As a result of this, new ways to approach and solve the problems are emerging. This is where AI would play a beneficial role.
Conclusion:
Digital Transformation is here to stay and rule the future world to make businesses operate hassle-free with numerous packed advantages. Irrespective of any industry a business belongs to, they can reap profits on implementing Digital technologies that are here to enhance customer engagement.
If you are one such business looking to make this possible, we as one of the Digital Transformation Companies are helping enterprises in making their dreams true. You can quickly get in touch with us with your business needs and we are here to frame strategies and implement them at an affordable rate.