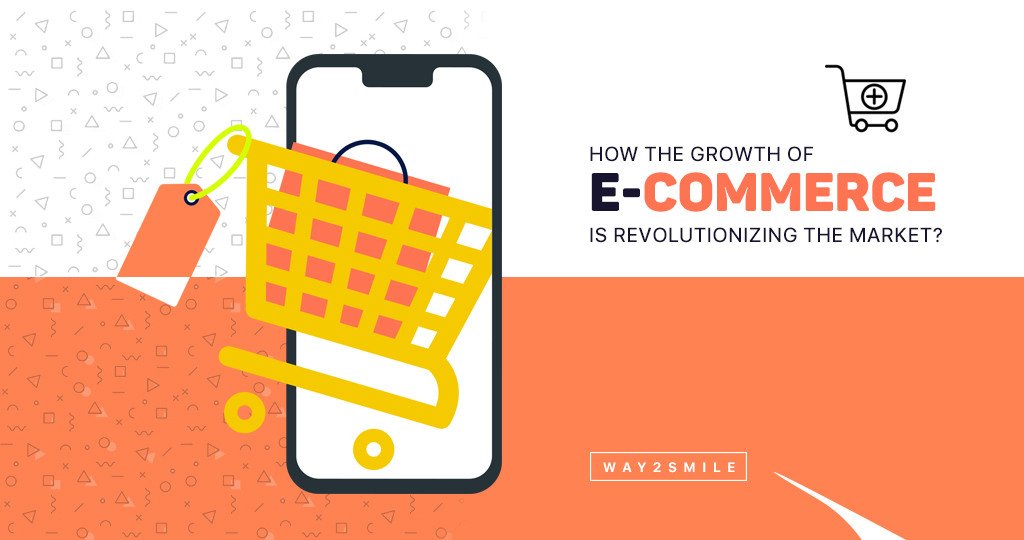 How the Growth of E-commerce is Revolutionizing the Market?
How the Growth of E-commerce is Revolutionizing the Market?
There is no doubt that e-commerce has become the face of the global economy during the pandemic. Almost every industry faced severe backlash during the pandemic but the e-commerce platform rekindled the commerce operations in major ways, thus lifting the economy. 
One of the major e-commerce giants- Jeff Bezos, is closer to becoming a trillionaire amid the pandemic. The e-commerce company owned by Jeff Bezos-Amazon is transforming the whole shopping experience of people around the world.
People are now confined to their homes. Even for their essential needs, they had to rely on e-commerce platforms. E-commerce platforms also controlled unemployment to a certain level. It provided job opportunities for a whole lot of people amid huge job losses in various industries.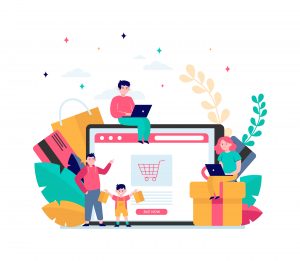 The connecting bridge at the modern market 
In our modern world, e-commerce can act as a platform that helps various resources to interact with each other. There are manufacturers, vendors, customers, brokers, retailers, etc.
A single unit of trade needs all these people to come together. Though our present market is focused on customers, there is speculation about the terminologies that people use to distinguish various sectors of people.
The introduction of the B2B sector has now opened up a whole lot of possibilities and combinations that could make a revolution in the industry. This poses an important question- who is a customer?
e-commerce is the better answer for this particular question. Everyone and anyone is a customer. You can run a business or you can be a vendor who has access to the most sophisticated products on the market- the scale doesn't matter!
All you need to be a customer is to want something. You need a want that is satisfied by a third party- be it a business, an organization, an enterprise, or any of the million other things!
All you need to run a business is to satisfy a need and e-commerce helps you to crack open the scope for an audience more than anything else. E-commerce is the ultimate customer experience at the present and is constantly evolving to meet future demands.
Read Also – Five ways that Big Data impact the E-Commerce Marketplace in 2021 and beyond

The rise of e-commerce
The rise of e-commerce can be attributed to one thing and one thing only- digitization. The possibility of digitization has created infinite combinations within e-commerce to satisfy the various needs of the customers. 
During this pandemic, e-commerce sectors have been growing at an exponential rate due to the sudden surge in customer demand. There exists no market without a demand.
Demand can be a tricky word. Sometimes people don't identify a particular trend or product or service as a demand unless they try it out. E-commerce increases this chance!
E-commerce, from the customer POV, is one of the most easily accessible platforms to satisfy their shopping needs- be it for business or personal use.
The incorporation of technology and the rise of e-commerce go hand in hand. There is no way that an e-commerce platform rises without the innovation of technology.
Take Amazon for example. Amazon has its hands in almost everything. It started out to be a bookstore but now involves mass media entertainment, books, essentials, healthcare products, textile, food, etc.
The vast grounds for improvement are all that matters. When an organization or a business listens to the customers needs, it flourishes; no shortcut for that.
Read Also – Top Tools Which Can Enhance E-Commerce Growth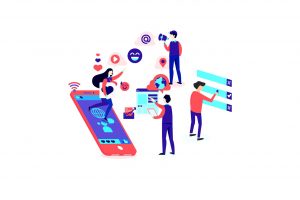 How has digitalization led to better e-commerce platforms?
There is no single e-commerce platform that didn't take the benefit of the rising digitization trends. As the name suggests, e-commerce means commerce activities happening through digital means. 
As the internet has once seemed a quantifiable resource, e-commerce development was just budding in the beginning stages. Now, almost every device can hook up with the internet. Right from home devices to personal devices, various intermediaries provide a stepping stone for the e-commerce platforms to grow.
e-commerce has introduced a customer-centric approach in the market and has helped various businesses to transform and expand beyond their capabilities just through a simple digital transformation process.
Digital transformation solutions acted as a catalyst in the expansion of the e-commerce sector. E-commerce breaks all the conventional rules that were established before. Owning a business is relatively much easier than it used to be. 
e-commerce is there to help you place your product/services on the global market. It makes use of the virtual platform to cross geographical restrictions and enables you to boost your sales operations.
Read Also – A detailed view about the vital role of Digital Transformation in Business Growth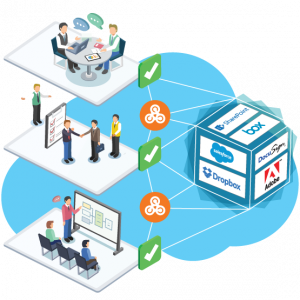 How will e-commerce platforms in 2021 help in creating a better marketplace?
A better marketplace provides high-quality products to the customers at a reasonable price. 
e-commerce platforms in 2021 help in creating such a volatile market through competition. When business is not confined to a particular region, the audience widens. Also, the space for other players on your field increases! 
For example, if you want to buy a t-shirt, you can choose one from a million choices available on the market! E-commerce allows global shipping and puts the power in the customer's hands. The market now revolves around the customers and there is no shortage of options.
The requirements to run a business have drastically changed now. You can basically run a business from your garage, catering to a global audience. Only through e-commerce, such a platform developed.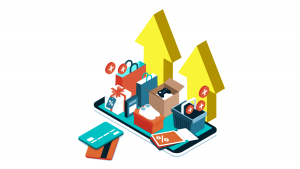 Future of e-commerce
The future of e-commerce is more user-experience-oriented than anything. The sector is moving towards automation and is looking for spots to tweak the performance. There is a steady rise in e-commerce web development companies in the market. 
Competitive designs, fluid interfaces, maximum information transfer, Artificial intelligence, Virtual reality, Augmented Reality, and a lot more are fueling e-commerce development and growth.
Read Also – What to expect with E-Commerce Industry in 2021?
Wrapping this up,
e-commerce platforms in 2021 also double down as a field for upcoming startups. There is a sense of democracy on e-commerce platforms. A new product can go head-on-head with a long-existing product. It also employs a larger workforce. This boosts employment growth too. E-commerce growth is attributed as one of the main reasons for the exponential boom in the logistics department. Now the industry is being valued at billions of dollars. In the near future, e-commerce will only grow by many folds in turn improving various sectors of the country.