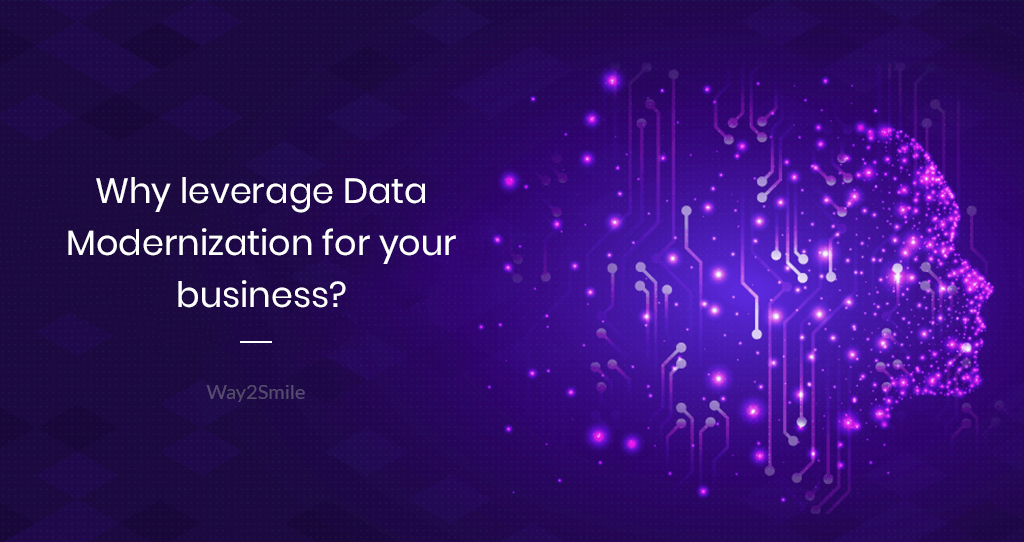 Why leverage Data Modernization for your business?
Why leverage Data Modernization for your business?
The modernization of enterprise processes can provide a huge set of benefits. As there are numerous challenges in every industry, it is important to adopt digital technologies to make it more efficient. It can optimize the business which can lead to modernization.
So, how can data modernization assist your business? As rated one among the Data Analytics Companies, we have discussed them in detail for clear perception.
What does Data Modernization actually mean?
A Data Modernization is a business approach which makes use of certain cutting-edge tools, technologies, and platforms that can convert the insightful data into a valuable asset. To put it simply, IT Modernization and Transformation is a cloud-based architecture that integrates major technologies such as Artificial Intelligence and Machine Learning which can drive the business data from various modes.
How Data Modernization can benefit your business?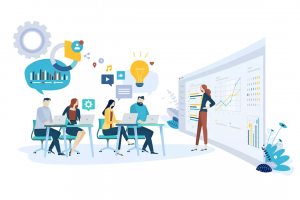 In this fast pacing world, it is essential to go with a top-notch business infrastructure by upgrading it with relevant technologies. Since traditional data warehouses cannot handle multiple loads of data, it is important to stay relevant by adopting Digital Technologies and Data Warehouse Modernization.
Moreover, there can also be unstructured data which would be from various sources such as Emails, Social Media, integrated devices, texts, voices, videos, etc. Hence, to get rid of these data challenging issues, modernization acts as a solution.
It can bring out higher speed and comes out with superfine results by leveraging them. Most of the companies are focusing on customer experiences and easily transforming them digitally and driving intelligence.
MAJOR ISSUES PREVAILING IN THE INDUSTRY
Higher Infrastructure and maintenance which may result in greater expenses.
Low levels of operational efficiency.
Not sure of maintaining or lack of availability of resources during disasters.
Difficulties in maintaining a variety of database versions.
Delayed Development process due to the configuration problems.
Problems in coordinating between the developers.
By Data Center Modernization and modernizing the business with new technologies, there are higher chances to get rid of these issues instantly. On adopting Digital Technologies, here are the following benefits you can leverage:
Transform your data hassle-free into reliable information.

You can literally view the cut down in costs and time. 

Enhanced security measures for yours and your client's data. 

Get advantage of real-time analysis of your business growth with scalable Data warehouses.
In particular, on adopting AI and Machine Learning, here are the advantages:
Modify and streamline previous business operations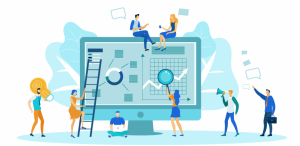 Right of the bat, adopting newer technologies can be cost-effective and make your existing business operations to the right track. Additionally, here are the major advantages:
These couple of technologies can easily analyze the customer data via methods such as social profiles (can also gather their interests). This can result in better customer satisfaction and initiate the marketing strategies accordingly to enhance product purchasement.
Secondly,

the customer and desk support services are enhanced to the fullest

. This is done by initiating conversations through Chatbots which easily understands from the customer's perspective.

It can also detect security threats

if any and resolve them without any complexities.
Instant Adaptations to market & customer needs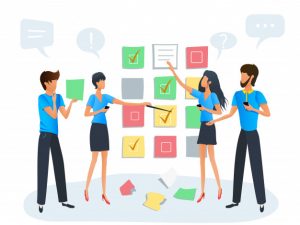 In the real-time, there are multiple changes happening with the environment which includes the adoption of new services and technologies. This can happen with the changes in the customer needs, the features they are looking to integrate, etc. Since, these technologies can track the interests of the users, the application can also be adopted with them accordingly.
Hassle-free customized service
With the real-time analysis of customer actions, either a chatbot or customer service professionals can help make required customizations for the customers. One can also get to know the challenges and problems with their existing product/ business and resolve them.
Creating New Business Models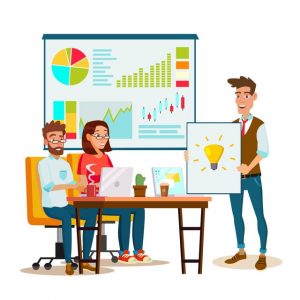 The greatest benefit to be noted is enabling industries to create new business models. These technologies have paved the way for building new businesses or business models.
Modernization of business is done depending on various factors such as Technology, Cost, Application Integration, flexibility, data security, etc. The goals of longer-term business modernization usually depend on the chosen framework and the required customizations as per the requirements.
Read Also – Why data analytics is essential to your organization's pandemic recovery?

Phases of Data Modernization:
In order to handle Data Modernization and implement them, here are three different phases which you should follow:
     1. Plan
Initially, it is important to plan for data modernization. Since, you are modernizing your technology stack, you need to integrate them completely. By adopting Cloud Solutions, one can create cloud analytics, scalable, and efficient data services.
To get started with planning, it is extremely important to identify the problems which are in present and which may arise in the future. Come up with a goal and objective in the Data Modernization. You can also come up with some solutions to tackle those problems. You can check with your teams in this case for the initial set up.
     2. Build
Once you have a clear path being set, you can get started with building the application. Start selecting the right technology stack which makes the cloud integration beneficial as well. Added, ensure they are scalable and robust for your business.
Modernizing the data also requires structuring your business. In this case, you can convert into Agile methodology which will be efficient and improves business growth.
     3. Execute 
So, now you have your business as planned. Now get started with implementing the business with data modernization. To make it hassle-free, you can also handle documentation that is efficient while managing.
Read Also – Industries That Are Most Vulnerable to Digital Disruption
To Close:
Data Modernization is the best way to move your business forward. We understand the importance of Data Modernization for every industry and we are here to help you with the work done. We specialize in all modern technologies and implement them for your business.
Being one of the leading Digital Transformation Companies, we have ample amount of experience in handling various clients of different industries and have a proven strategy of working with technologies. If you are looking to modernize your business in a short span of time at a reasonable cost, we can assist you! Just quickly fill the form to get started.