How to Ensure Maximum ROI For Your Enterprise from Digital Transformation Solutions
How to Ensure Maximum ROI For Your Enterprise from Digital Transformation Solutions
 We all know that digital transformation is what is making the world buzz with excitement right now. But do you know that using the right digital transformation strategies is more important than ever? Also, did you know that nearly 89% of businesses have already taken up a digital business strategy?
This article will list down some of the best ways to maximize your ROI for business using the right digital transformation solutions. For modern business, such a change may seem normal. But simply picking it up and executing it in any way is not the right way to do it. Find out what makes all the difference in this case.
1. Create A Roadmap
When you decide on digital transformation, merely in the future is not the end game. It would help if you came up with a comprehensive roadmap to know how to make the most of it. This is why digital transformation strategy comes in handy. You have to find diverse ways to simplify the core processes and automate your organization as far as possible.
Also, you have to analyze the market trends, focus on customer expectation and user engagement to maximize ROI. Apart from this, customer support and conversion rates also require equal concentration. But that is not enough. Attrition rate requires a similar focus. So please make the most of it to create a comprehensive roadmap in need.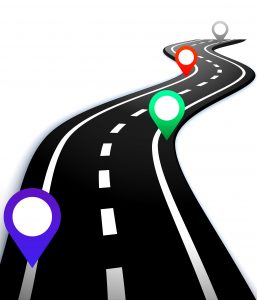 2. Play The FAQ
On your way to making the digital transformation a potential success, you will have several questions in mind. Similarly, others may have possible questions to ask you about your business. At some point, both need to be answered respectfully and comprehensively.
Answering and asking these questions will help you improve your focus and ensure your level of success on time. Some of the main questions will be about your organizational investments, the business receiving the value it expects, and your business adopting the best digital capabilities. Once you answer all of them, you are good to go.
Hand-Picked Related Content – Digital Transformation: A blueprint for business success

3. Ditch The DIY
Digital transformation is no joke. It is a significant shift from one sphere of work to another. As such, the work culture and method are all likely to change. Such a thing may also cover an assortment of commercial departments. That is why digital initiatives must work in a cross-functional order. That is why every team member, especially the representatives, must be a part of each meeting properly.
Their participation is equally crucial. Such a thing helps foster the idea of business commitment for the long-term achievement of the business. But this also means that DIY cannot be possible as that would significantly hinder the successful execution of the digital transformation. That is how to maximize ROI on digital transformation for your brand.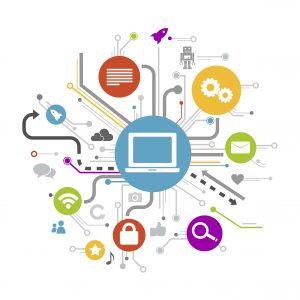 4. Retain Your Customers
Did you know that 40% of executives have suggested that one of the best benefits of digital transformation is improved operational efficiency? That is why retaining customers and working towards the same is crucial today. It doesn't matter how many customers you get in a day, month, or even year. If you fail to retain them, the process is in vain.
User/Customer retention is essential to promote consistency in your business and its overall revenue. That is how one can imagine a maximization of ROI on digital transformation without any trouble. With comprehensive marketing strategies and correct implementation, you can go a long way with it. Also, you need to focus on setting the right goals and keep your existing consumers engaged. Apart from this, your content must be rich enough to make them come back for more.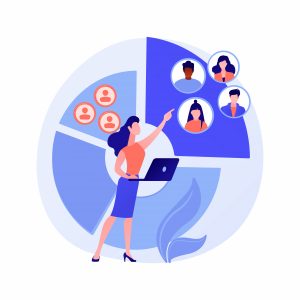 5. Examine Your DT Solution
Everything else is crucial, but it is also essential for your site to be user-friendly. This is what helps promote the increase in ROI faster than ever. That is why the digital transformation solutions you scout for must be such that it helps provide a friendly hand to all users at any time in their need.
Exploring the demands of diverse consumers and adding tailored content is also crucial. It is also critical for them to make informed decisions and make reasonable efforts to improve customer expectations. So, do not miss out on that at all. It is most likely to generate the results that you are looking for.
Hand-Picked Related Content – A detailed view about the vital role of Digital Transformation in Business Growth

6. Right Attribution
Data is the driving force behind the digital transformation process of any business. The correct attribution allows enterprises to make effective use of their data. It also enables them to let marketers examine diverse marketing opportunities without any hindrance. It may also work like magic to promote conversions on time and guide in measuring the ROI on digital transformation without wasting any time.
If you want to ensure the correct attribution, there are a few crucial aspects to focus on. For starters, provide utmost attention to a well-defined purchase experience. Make sure that the transformation journey is seamless at all times during the conversion. Also, keep in mind to cover diverse touchpoints without losing out on anything. Such things are bound to work for you.
What Happens If You Do Not Focus On A Digital Transformation Strategy?
If you are too lazy to implement these digital transformation strategies, you might be wondering why they are not so important. That is precisely why we decided to come up with this paragraph. For starters, the expenses are always on the rise. As a result, they naturally do not have any positive effects on the processes. If your business does not follow a strategy for this, you will likely become inconsistent and lack transparency.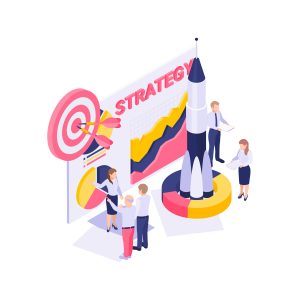 In such cases, your clients may be left confused, and lack of coordination will start to show up more clearly than ever. But that is not enough. If you think that digital transformation solutions can alone make all the magic happen, you are wrong. If you do not have a proper strategy at hand, it may fail to fully transform the comprehensive business model that you are looking at. Also, change might not be visible clearly and end up leaving the work environment stagnant. This can be highly detrimental to the work culture you are trying to create.
Hand-Picked Related Content – Securing Solutions In The Race To Digital Transformation

The Bottom Line
Digital transformation is not a cakewalk. It requires ample patience, strategic planning, and comprehensive execution to get it right. That is why we are constantly asking you to rely on these above-discussed strategies. For an effective digital transformation, collaborating with an IT consulting company is your best bet! Approaching the enterprise operations in a scientific way can help you diagnose the problem which is a crucial step in problem-solving.
When you start implementing them in your business, you will be able to see the results. As such, you need to provide enough attention to it and ensure the success of the strategy you are applying. That is why we hope that this article will be helpful to you in all ways and help you accelerate your business growth without any worries. So, why keep waiting? Start today to see the difference for yourself.