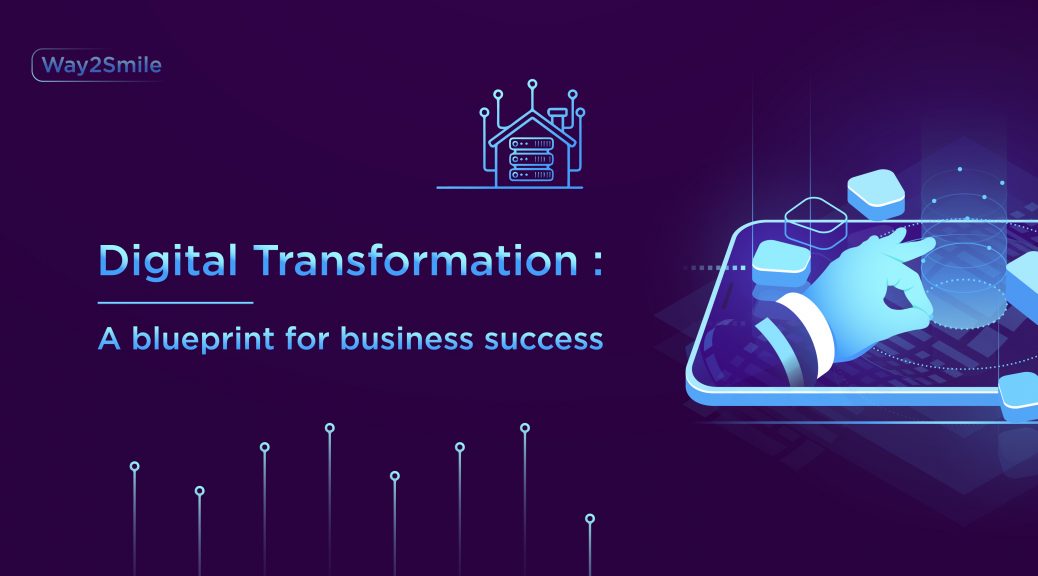 Digital Transformation: A blueprint for business success
Digital Transformation: A blueprint for business success
"Digital" has been the word which is the trend in every business from different industries. As local businesses are looking to make profits and survive under any environmental circumstances easily, Digital Transformation plays a major role.
Be it a small-scale, medium, or large-scale business, turning digital is going to be beneficial for them. So, how do these strategies are going to be helpful? In this blog, we are going to discuss Digital Transformation and the importance of this strategy.
Digital Transformation for Business Success: The pathway for digitization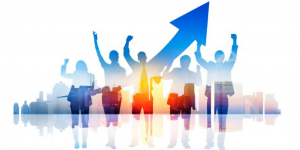 Digital transformation means using technology to create differentiating ways of doing business to drive growth in new and existing markets. The definition of digital transformation can be different for every organization because every business is unique.
So, we have collected a spread of definitions to help you find one that applies best to your business needs. They are business areas digital technologies into all business areas to build a sustainable relationship and better understand the customer needs.
When turning a business into a digital form, one can think of discovering new strategies and making use of innovation and technologies in the business. This technique is always about finding new possibilities with existing services in order to design and deliver a better experience for your customers.
It has been said that around 15% of companies are at the early stages of going digital are having a great digital transformation strategy. For most companies, a digital business strategy is viewed as a means of transforming their businesses, streamline processes, and making use of technologies to enhance their interaction with customers & employees and deliver an excellent customer experience at the same time.
One of the greatest challenges to become a digitally mature company is lacking a digital transformation strategy. In the race between enterprises and startups, the latter seems to be leading since 55% of startups have already adopted the Digital Transformation strategy while 38% of traditional enterprises have done.
Among the established organizations, the wide of change is blowing heavy with 89% of companies either already adopting or planning to adopt a digital-first business strategy with Services (95%), Financial Services (93%), and Healthcare (92%) at the forefront.
When it comes to Technology, Artificial Intelligence, Machine Learning, and the Internet of Things are the top technologies that enterprises are utilizing. Technology is not a choice but a fundamental thing that every part of an organization requires.
Digital Transformation Services for Business can enable better collaboration within and between organizations, more personalized ways of engaging customers, higher employee engagement, innovation, productivity, and more accurate insights from data.
Read Also – Enterprise Digital Transformation: A path to move business one step ahead

Why your business needs Digital Transformation?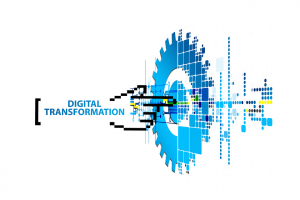 1. Everyone expects on-demand
In the current era, customers be it an external or internal one, expects the same kind of experience in a professional environment that they have technology in their real lives. But when it comes to business, it can be challenging to achieve.
Businesses increasingly demand more agile hybrid IT services and agile networking capability to get the user experience right is a critical part of the business transformation. This goes beyond the usability of applications for employees or external customers and also the experience with IT teams and tools.
     2. Assisting Employees to be more effective
Workforce Engagement is a popular topic when dealing with a dispersed workforce. Employees are looking for a way to be productive by utilizing the technology which is playing a vital role in helping employees to become more effective in their roles in and out of the office.
With Digital Transformation, it offers a valuable opportunity for core business operations such as finance and HR, to move away from manual processes and automate key areas like payroll, enabling leaders to focus on wider business opportunities.
The major network's role in enhancing innovation is done by enabling to work from a remote location and offering access to technology and services on-demand is a critical thing in delivering an environment that enables employees to achieve.
However, the pressure is to deliver a consumer-level experience, great performance, and enterprise-grade security can mean that on-demand services run the risk of becoming a millstone round the necks of IT departments.
    3. Security is your business priority
One of the biggest challenges for most IT leaders is how to place additional data at the edge of their networks with also making the data secure. This is a complicated task that requires rigorous enforcement around access, data compliance, and shielding from attacks.
However, even the most stringent security measures are useless if an underperforming network forces staff to go somewhere for flexibility or greater speeds.
Progressive businesses must implement a security strategy consistently across all networks, applications, and data, whatever services or service providers are being used.
As we look beyond the pandemic-enforced remote working to hybrid working models that incorporate workers' different lifestyle needs, up-to-date security measures are especially important. Executives will need to balance security strategies that work for in-office staff with measures that still keep remote workers on personal networks and devices safe.
To allow the effects of digital transformation to be truly transformative, CIOs should surround themselves with both business and technology partners that understand the broader business objectives and can operate honestly and transparently to achieve these goals.
     4. Strengthen Business Partnerships
Demands from customers are increasing, and competition within industries is fierce. Firms are becoming increasingly reliant on each other, working with suppliers and distributors, sub-contractors, and specialized consultants, to produce a diverse range of products and services that interest customers.
Digital Transformation strategy emphasizes good business partnerships regardless of the industry it belongs to and makes it a successful one. There are Business Transformation Consulting Companies that can help you with building super-effective business partnerships.
     5. Making better decisions
Keeping the data and analytics in one place with a digital transformation strategy enables better decisions for businesses. Enterprises will have access to a good amount of data to make clear decisions using a popular technology called the Internet of Things (IoT).
With the right set of tools and technologies, this data can be converted into valuable business insights that can be used to make more informed, quicker decisions. The deeper analytical tools are integrated into business operations, the greater the integration and effect they can have.
Making use of AI-based technologies can be the key factor to tapping into the potential of big data. Innovations across data and analytics are seamlessly rising to the surface, and many harbour advanced AI capabilities that both modernize existing applications and sift through data at a faster and more reliable rate, all supporting leaders in their endeavors to make the better, faster decisions that result in progression.
Read Also – Popular ways to introduce your business to the public via Digital Transformation

Conclusion:
Digital Transformation is here to bring businesses to the limelight and make them successful. Hence, businesses should start adopting digital technologies and automate their business operations in the current era. Being one of the Digital Transformation Services Providers, we work on them to offer the relevant solution.