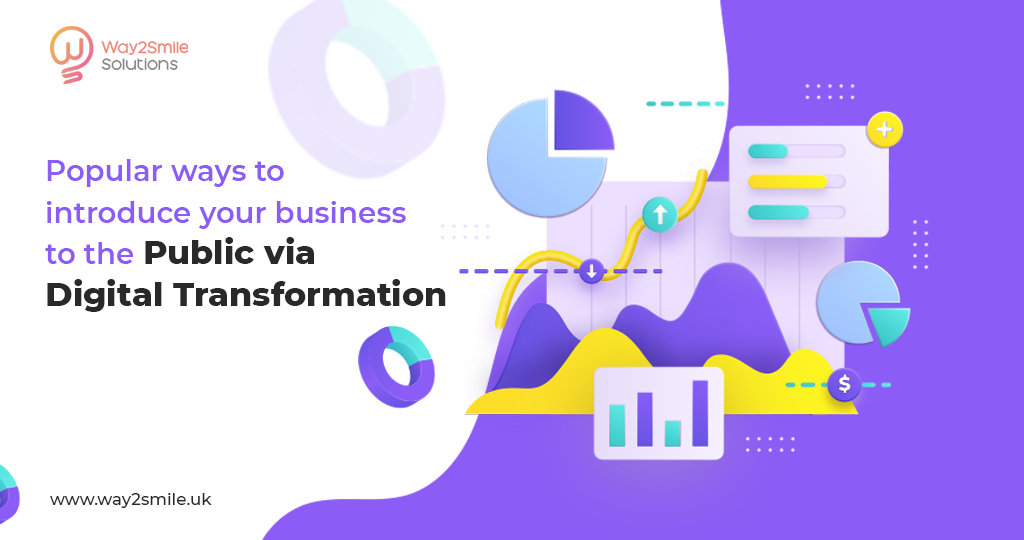 Popular ways to introduce your business to the public via Digital Transformation
Popular ways to introduce your business to the public via Digital Transformation
5
minutes
Traditional businesses that are looking to enhance the customer experience and make their business profited to the next level, can get started with Digital Transformation strategies which we have listed below.
In this blog, we have discussed the role of digital transformation to popularize business to people across the globe.
Why it is important to have a digital transformation strategy?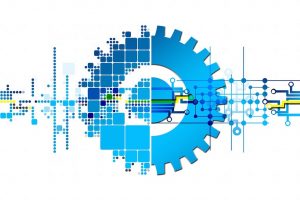 Organizations should find out the success factors which can change the way the businesses operate. Moreover, businesses are also accepting the fact that digital transformation is a mandatory thing. A structured process of digital transformation is needed to work on them.
This transformation offers the adoption of new technologies and services to increase the efficiency of both businesses and customer-end. In large enterprises, the scope of digital transformation also includes both internal and external communication related to the company.
A report from IDC states that two-thirds of the CEOs of global 2000 companies will shift their focus from traditional, offline strategies to more modern and popular technologies to improve the customer experience while 34% believe that they'll fully adopt digital transformation within a year.
Moreover, the net global spending on digital transformation is expected to reach more than $2 trillion by 2022. In addition to enhancing customer experience, it also changes the way businesses interact with their customers and how they provide their customers with services whenever needed.
They also provide a better decision making strategy to businesses out there. Companies that adopt Digital transformation are offering highly engaged customers. And these customers are:
Six times more likely to try a new product or service from their preferred brand.
Four times more likely to have referred to their friends and family.
Two times more likely to make a purchase with their preferred brand even when their competitor is offering the best services at the best price.
Yet another study from MIT states companies that have empowered digital transformation is 26% profitable than their competitors. Let's have real-time examples here:
| | | |
| --- | --- | --- |
| Name of the Company | Total years taken for Digital Transformation | Stock Price Growth Rate |
| Microsoft | 5 Years | 258% |
| Honeywell | 3 Years | 83% |
| Nike | 2 Years | 69% |
With this one thing is clear, customers are the people who drive businesses. Hence, it is important to figure out who is your digital customers and frame strategies for them exclusively.
How would your digital customers behave?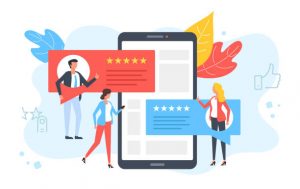 Digital technology has already transformed consumer habits. Mobile devices, apps, machine learning, automation are here to allow customers to know their needs and work on them accordingly to provide customer satisfaction.
Moreover, digital technologies provide new strategies for customer needs and allowing businesses with opportunities of fulfilling their needs instantly.
In order to implement digital technologies in organizations, here are the things to consider:
For the sales team, digital transformation can be implemented by replacing cold calling with social sales. Your customers are already active on social media and here is the place where you can establish your presence and increase your sales process. You can perform content sharing process and also build a relationship with them by addressing their problems and offering them solutions.
On the other hand, when it comes to the Marketing team, to adopt Digital Transformation you can get rid of offline marketing activities and get started with online marketing strategies. You can target your customers via a data-driven strategy. You can also make use of digital channels to implement search engine marketing, account-based marketing, and email marketing strategies.
Read Also – Leverage RPA and AI to transform your business

Getting Started with Digital Transformation with popular ways for your business:
Digital transformation offers organizations an opportunity to understand the modern-day buyer, engage with them, and deliver on their expectations of a multi-channel customer experience.
However, of the $1.3 trillion that was invested in digital transformation, more than $900 billion has been wasted.
So, why do some digital transformation efforts succeed while others fail?
To help you succeed, here are three ways to help your business to get started with digital transformation.
1. An agile & flexible IT environment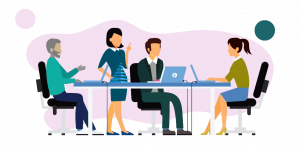 Having the right technology can power up any type of business. It has been said 45% of executives believe that companies fail to adopt the relevant technology and work on digital transformation. While on the other hand, 86% of businesses have determined the need for implementing agile systems and they have found Cloud is a mandatory thing to be considered for Digital Transformation.
The major reason is cloud offers a fast, dynamic, and flexible environment to companies. Hence, organizations can provide the ability to test on new projects which are cost-effective and are of low-risk. One can make use of technology in accordance with the customer's needs.
By easily connecting SaaS applications such as customer databases, Big Data Analytics, Web & Mobile apps, which can help you to create a 360-degree view of your customer. With the gathered data, you can also get to know when and why your customers do business with you and make strategies to improve them.
Read Also – Why leverage Data Modernization for your business?

2. Personalized Customer Experience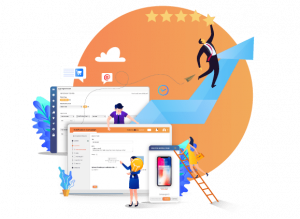 With Digital Transformation, you can offer a personalized customer experience. Moreover, today's buyers want organizations to treat them as a unique individual with their personal preferences. A report from Accenture, 75% of customers admit that they are more likely to purchase products that:
Recognize them by their name.
Knows their purchase history, and
Recommends products based on their previous purchase
Moreover, organizations make use of this data to make a better decision and customers are also happy about it. This can improve customer satisfaction as well.
You can also invest in CRM which can store the history of how your business interacts. You can also get to know and make a study of customer data by also knowing customer interactions that happened in the past.
3. Multi-Channel Experience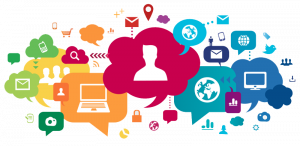 Thanks to the technology which has offered the possibility of helping customers know what they really want from them. More than half of the customers expect an immediate response from the customer service which corresponds to one hour. This is applicable 24*7 all over the world.
As we know, customers are not tied to a single channel. They browse in-store, perform online shopping, share their feedback through mobile apps and social media, raise their questions via social networks & corresponding websites, etc.
Hence, if businesses create a digital profile altogether where you can initiate conversations with your customers, build easy relationships with them which can enhance your business. Thus, Mobile App Development Companies are increasingly here to serve businesses.
Read Also – How a Custom Mobile App can take your Business to New Heights in 2021?

Conclusion:
In today's fast-moving world, it is important to stay relevant and get connected with your customers. Being one of the top-notch Digital Transformation Companies, we help organizations implement Digital technologies and take their business to the next level.
If you belong to one such business, you can get in touch with us instantly.