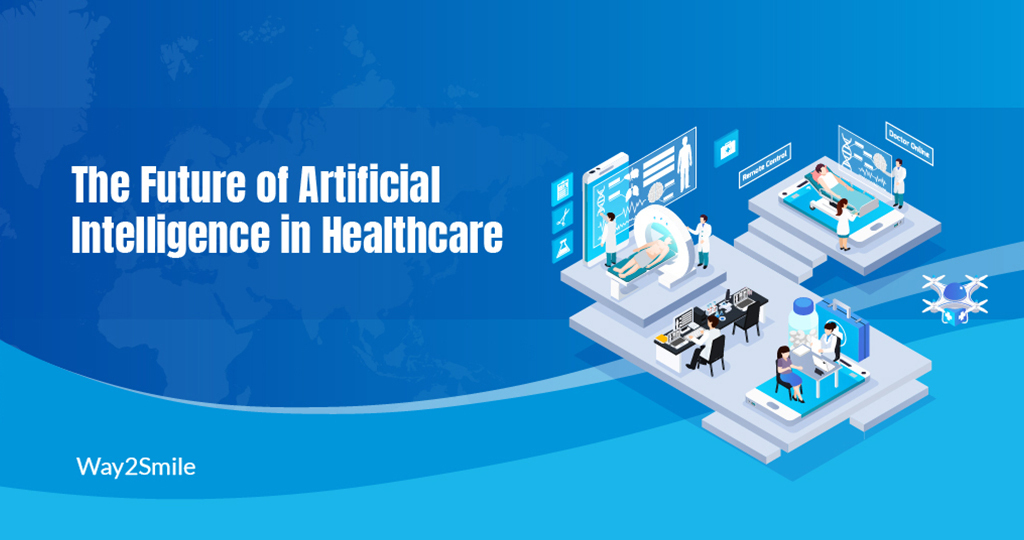 The Future of Artificial Intelligence in Healthcare
The Future of Artificial Intelligence in Healthcare
For decades, healthcare professionals have relied on potential assistants to schedule their bookings, record customer information, and provide customer service. But the rising costs to hire assistants are acting as a crucial challenge. To top that, human workers may consume more time and be at an added risk of delivering inaccurate information. Unfortunately, healthcare professionals have no time for that anymore.
With the advent of artificial intelligence in healthcare, the system is observing a 360-degree turn. Virtual assistants are now replacing human workers to offer more comprehensive services by the prescribed time frame. These interactive applications also help update the electronic records and ease customer experience to the core.
Let us dive into the future technology assistant of doctors and other health care professionals for further information!
What Are Technological Assistants?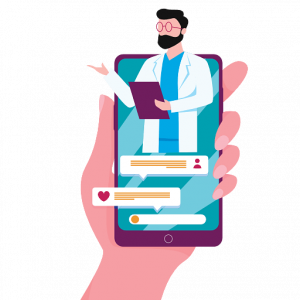 Technological or virtual assistants are artificial intelligence (Al) tools that help healthcare professionals manage their day-to-day tasks efficiently. These software agents may answer patient-related queries, update patient data, manage them and interact with them to ease operation. Generally, technological assistants help improve productivity by minimizing workload, time consumption, and inaccuracy rates. Chatbots are an exemplary example of these assistants. In many cases, specialized assistants are also designed to interpret human speech and respond to them using synthesized voices. This artificial intelligence in healthcare sectors may even help policyholders select an ideal insurance scheme for themselves.
Read Also – Conversational AI: The Next Frontier Of Digital Transformation In Healthcare

What Are Brands Creating Such Assistants Today?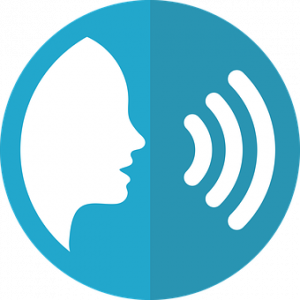 Today, it is no hard day's task to stumble upon a healthcare app development company. Since healthcare systems have already announced a stringent need for virtual assistants, every brand is trying its best to launch an intelligent software agent that serves the purpose. Amazon (US), Microsoft Corporation (US), and Again Corporation (US) are some of the largest sectors to create these devices today. Babylon Healthcare Services Limited (UK), Healthtap Inc (US), and Kognito Solutions LLC (US) are also some of the primary players operating in the market.
Upon analyzing the future market position of Artificial intelligence, statistics proved that virtual assistants have a long way to go. With the increase in cell phones everywhere, the demand for them is fast pacing. Moreover, people find it more convenient to connect with these assistants to simplify their concerns and queries. Since individuals can extract numerous benefits from these services, they naturally vote for them to lead future healthcare systems.
Why Are Virtual Assistants Growing More Important To Healthcare Systems Today?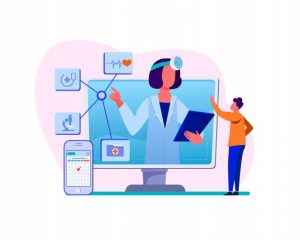 In the past few years, quality healthcare deliverables have become a tough nut to crack. With fewer staff members and increasing patients, the customer service in the health care departments has strictly declined. One of the best ways to map out this struggle would be to analyze the COVID-19 situation. Since the staff was available in limited numbers, the unlimited number of patients admitted to the hospitals could not receive proper management services. People who tried to connect with hospitals for oxygen cylinders also failed due to busy lines. However, with the guidance of a virtual assistant, this problem can be eradicated right away. That is why artificial intelligence is becoming a future necessity to help beat any health crisis effectively.
Apart from that, the rising chronic illnesses are digging a more profound need for virtual assistants. As people use cell phones more than ever, technological assistants fit perfectly for their needs and demands. So, patients also do not have to run errands to extract relevant healthcare information in the market.
More importantly, the integration of artificial intelligence in healthcare will decrease health costs exponentially. This will serve as a massive advantage for both the doctors and the patients in the long run.
Read Also – Healthcare Mobility Solutions: The best communication interface between patients and healthcare practitioners

How Do They Work?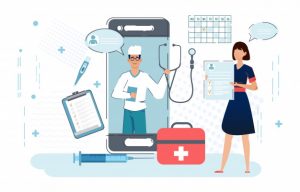 Thanks to every healthcare app development company that is carefully curating intelligent assistants to help us out. They are straightforward to operate. Generally, these assistants are passive listeners who help you out based on your command, request, and demand. These passive listeners always hear you. So, with one quick call out, they will be all ears. So, you do not have to worry about tapping them on or off. However, you have to make sure that there is access to a hands-down internet connection to implement them carefully. Once you do that, they will be activated. Siri and Alexa are the best intelligent assistant speakers. These assistants may even help them extract immediate information about essential data and deliver biometric data in healthcare sectors.
Will They Replace Human Workers?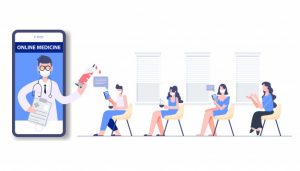 In some cases, virtual assistants may take up the operations that human workers do today. However, they will not replace them. Here's why!
Virtual assistants can work wonders as long as you ask them to do what they can do according to their capabilities. So, they may answer questions, solve problems and extract information from all over the internet. However, they are not equipped to offer physical tasks yet. It also depends on the job role.
For example- Virtual assistants may not be able to replace nurses and take care of the patients in the hospital. Thus, it is equipped to perform only across the internet world. But there are many scientists today who argue that virtual assistants may not be voice assistants alone. Some speculative theories suggest that voice assistants will soon replace robotic virtual assistants who also carry out physical tasks. Thus, Al is sure to go a long way in the healthcare departments. That is why every healthcare app development company is awaiting its introduction.
Read Also – Healthcare Software Development: Ways Technology is changing Medical Sphere

The Bottom Line
Virtual assistants can help health care industries by automating calling systems and delivering mental health support. They can also offer anytime access from anywhere. They may also help manage confidential data to preserve customer information without any hindrance.
Since artificial intelligence and its virtual assistants are so helpful, the healthcare sectors are in dire need. Many dental practices and healthcare systems have already started implementing artificial intelligence to ease their operations and services. The future is indeed artificial intelligence.