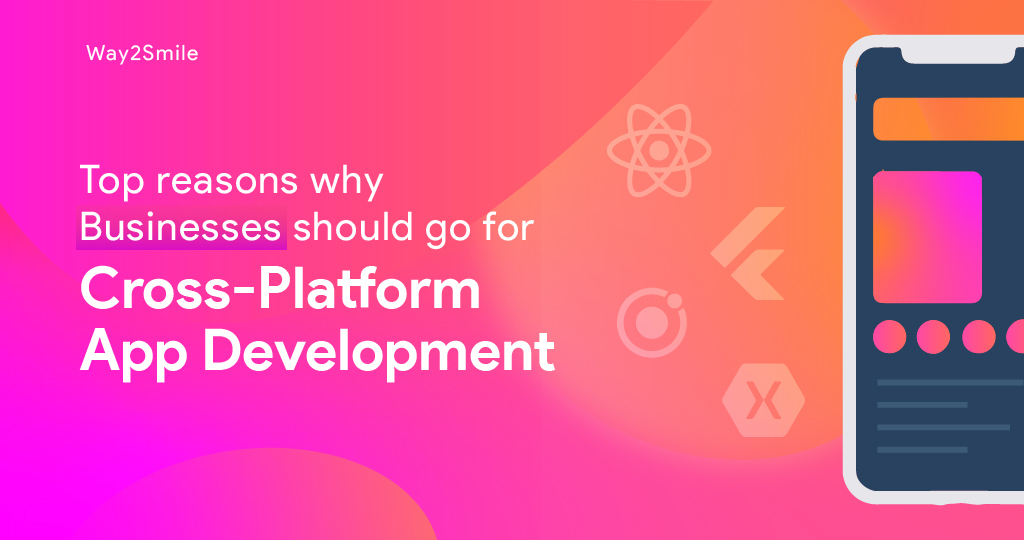 Top Reasons Why Businesses Should Go for Cross-Platform Application Development
Top Reasons Why Businesses Should Go for Cross-Platform Application Development
 Do You want to know why technological development is the way towards globalization? Because it is democratic! Technology has transcended all the barriers imposed on this world. If you truly want to develop an interesting piece of tech, all you need is passion and a vision towards which you have to move.
So, it is no wonder that technology is moving towards "oneness" by creating digital ecosystems, universal platforms, central data points, etc.! To further fuel this movement towards oneness, cross-platform application development is aggressively being utilized by new-age tech startups and visionaries.
A testament to this statement is the arrival of flutter. Flutter is a relatively new platform created by Google as an incentive for developers to engage in cross-platform development. At present, nearly 42% of the cross-platform developers are using flutter to transform their ideas.
Why break a sweat with the "cross-platform approach"?
To put it in simple words, the cross-platform approach is simply an answer to the market trends. As the scope for various tools and devices to hook up with the internet has exponentially increased, a common approach is much needed.
According to a report in 2019, nearly 127 devices are connected to the internet every second. A global report suggests that nearly 41% of the global population do not have access to an internet connection. If you were to pit the number of people who do not have internet access against the number of devices that connect to the internet, we can understand that we are becoming more dependent on hardware and are rapidly progressing towards automation of some sort.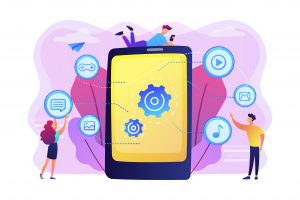 Internet connection is now available for a wide range of devices and is not restricted to smartphones and computers or laptops. We have vacuum cleaners that can hook up with an internet connection. We have cars, security systems, TVs, game consoles, cameras, fire alarms, speakers, and a lot more that can be connected to the web. This diversity in hardware and our increased dependency on the "smart" way of life is the reason why there is a cross-platform approach in place.
Read Also – A Definitive Guide to Cross-Platform Mobile App Development
Why businesses should adopt an aggressive cross-platform development strategy?
It takes a ginormous load off their back!!!
Although a lot of new operating systems like harmonyOS are getting into the picture, the smartphone market is being dominated by Android and iOS.
A report suggests that nearly 98% of the smartphone market is occupied by Android and iOS. If a business needs to develop a mobile application, it will make a strategic decision as to whether build its application on either one of the popular platforms or both platforms. This decision is again constrained by the limitation of resources and funds. If the business is relatively newer or just starting out, it may not spend a fortune on creating a mobile application on both these platforms.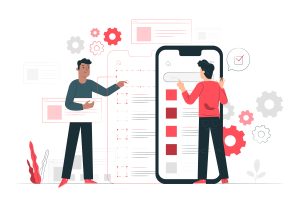 The focus of new businesses should be on optimizing the product instead of focusing too much energy on the "roadmap". In such a situation, cross-platform technology can help you meet the ends. You code once and take the product to the market by deploying it on multiple platforms at the same time.
This can help you minimize your IT spending and can allocate this amount to other operations. As the tech is soaring in popularity, many cross-platform application development services are being provided in the market, like development, testing, marketing, skill hunt, platform facilitation, MVP design, community support, etc.
Cross-platform development too has challenges that are no different from the ones you may face in native application development. But if you can establish a clear communication channel with the developer and help them share your vision for product/service; you can make wonders!
Read Also – Best Cross-Platform Mobile App Development Tools for 2021 and their defining features
Native applications vs cross-platform applications
Cost
The cost of native application development is a lot higher than cross-platform development. This is because of the skillset that is required to build a native application. In general, cross-platform development requires HTML+CSS+JS. These are relatively easier to find and invest in than Kotlin or swift that is used to develop android and iOS applications.
Code usability
Code usability is another important factor between cross-platform development and native application development. Simply put, it is double the job in native application development. In a cross-platform application, a single code can be migrated to other platforms. This reduces the cost spent on developers and the development process.
Performance
The performance of a native application and cross-platform application is almost indistinguishable under ideal conditions. The area where cross-platform application gets an extra point is in creating the MVP.
Designing a competitive MVP with cross-platform application
MVP stands for Minimum Viable Product. New businesses and startups are the most common MVP developers, but there are businesses that would want to introduce a new product/service. They can use cross-platform development to develop an MVP and market it using the brand extension principle.
Brand extension is when an existing brand launches a new product or service by leveraging its existing brand image and brand advocates.
MVP is the most efficient way to apply your idea from the paper into practice. The basic idea is to cut costs and other factors without slacking the performance. That's why cross-platform development is the prime choice for MVP development. Many Mobile App Solution Providers are in this MVP game, so finding cross-platform application developers is not a tough task.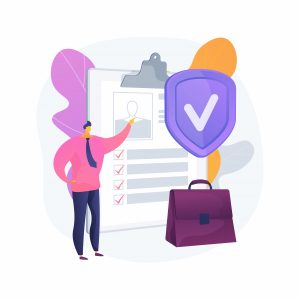 Benefits of cross-platform application development
Let us get to the brass tacks.
Cross-platform development can help you in the following ways:
Save a ton of money.
Easier deployment to the market.
A common source code that simplifies the process of the developer.
A relatively easy development process.
Easy updates and plug-ins.
A uniform experience across different operating systems.
Greater ROI (Return on Investment).
Relatively easier talent hunt!
Faster time to market.
Read Also – Hidden Advantages Of Cross Platform Mobile App Development
Wrapping this up,
The digital world is highly dynamic! All you need is an idea and the conviction to work towards it. This alone can send ripples across the market! With such stakes at hand, you have to spend your energy, time, and resources on areas that can actually fuel the change. An application has to facilitate the users into your idea through brand and user experience. Right now, to make this happen, cross-platform development is the most viable choice- both from the user point of view and the business point of view.