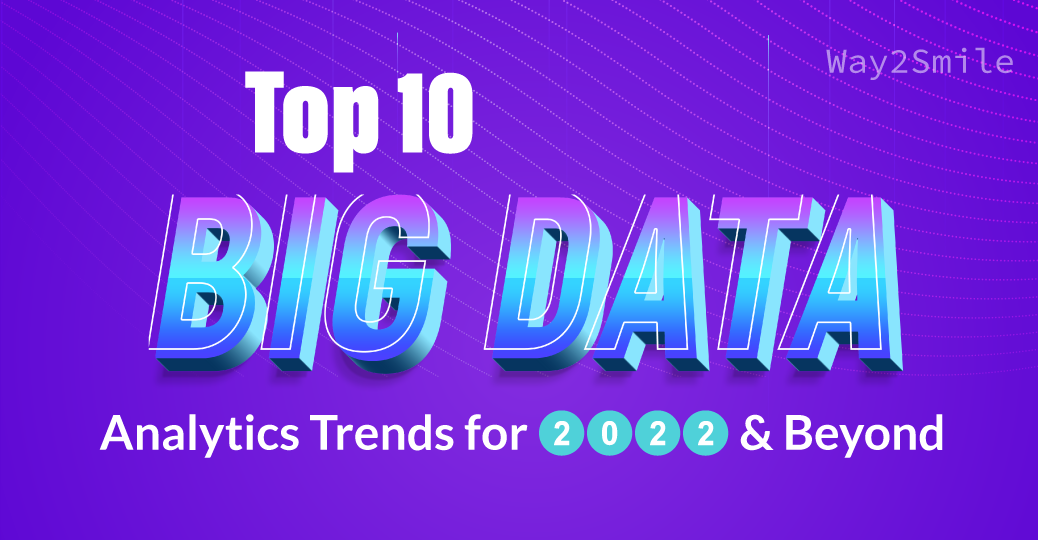 Top 10 Big Data Analytics Trends for 2022 & Beyond [Infographics]
Top 10 Big Data Analytics Trends for 2022 & Beyond [Infographics]
In today's digital world, every piece of data has great potential, and enterprises can harness that data to make more informed decisions. Traditional analytics techniques rely heavily on a massive amount of historical data, and also some of the models are outdated today.
On the flip side, the Data Analytics industry is experiencing rapid growth with several recent trends that are quickly gaining momentum. These trends are a valuable resource for enterprises to unlock new opportunities, manage disruptions, and noticeably bring their visions to life.

Bottom Line
The most important takeaway from these trends and statistics is data analytics is no longer an option for enterprise success. In 2022 & beyond, enterprises will prioritize big data analytics & data engineering solutions as a core part of their strategy that empowers them to make data-driven decisions & stay competitive in this market.