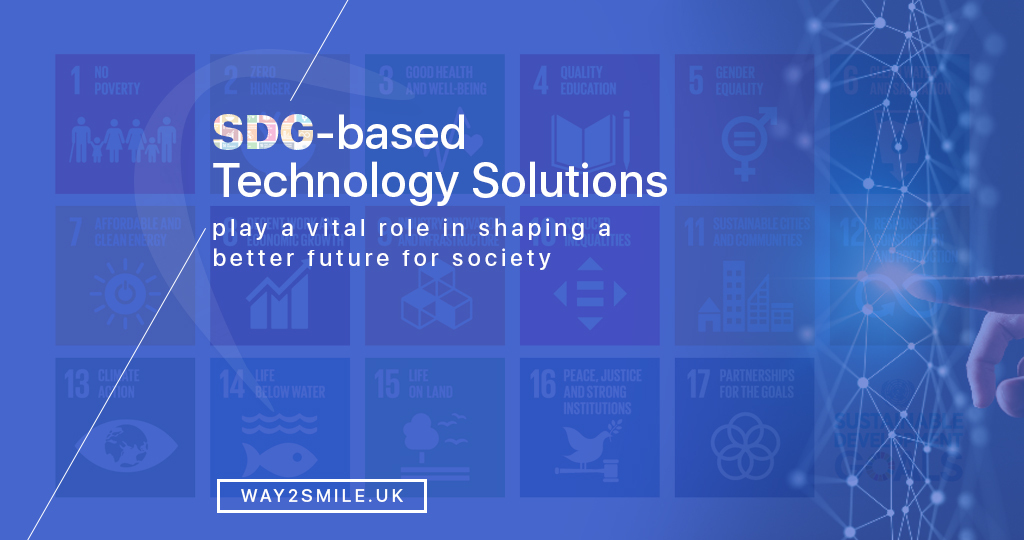 How SDG-based Technology Solutions play a vital role in shaping a better future for society?
How SDG-based Technology Solutions play a vital role in shaping a better future for society?
It was back in the year 2015, the rule of Sustainable development goals came into existence. All 192 United Nations came forward to commit to tackling 17 major goals associated with SDG within the year 2030.
The goals achievements are still in progress and a lot of businesses and organizations have come forward to make this achievable. However, there are multiple challenges that need to be addressed with new strategies.
Technology solutions can be one of the perfect ways to resolve them. In this blog, we have discussed the Role of Technologies in achieving Sustainable Development Goals.
Why is Technology Solutions important for SDG?
17 Sustainable Development Goals to be achieved
No Poverty.
Zero Hunger.
Good health and well-being.
Quality Education.
Gender Equality.
Clean water and sanitization.
Affordable and Clean Energy.
Decent work and economic growth.
Industry, innovation, and infrastructure.
Reduced inequality.
Sustainable cities and communities.
Responsible consumption and production.
Climate Action.
Life below water.
Life on land.
Peace and justice strong institutions.
Partnerships to achieve the goal.
Moreover, with ready access to powerful computing and breakthroughs in AI techniques, computers can now mimic how people learn, see, hear, and understand, making today's digital age also an age of unprecedented discovery and innovation.
New technologies are rapidly transforming the way society, sectors, and markets. We are also taught of unexpected situations which can help us to make a way for disruptions. An estimated 70% of new value created in the economy over the coming decade will be completely based on digitally-enabled platforms.
Technology enabling the achievement of Sustainable Development Goals will be the potential drivers in the modern economy. These technologies are here to shift the view towards sustainable development which can further safeguard the environment.
Although most global organizations are identifying material aspects or other factors to achieve SDG-based Technology Solutions for Society Betterment, it is also the responsibility of organizations to prepare, monitor, and measure KPIs across the value chain.
Moreover, technology is here to make changes. Out of 50 technologies identified as essential in achieving SDG, 10 of them have already been developed. For instance, low-cost smartphones, point-of-care diagnostic devices for primary healthcare, a low-cost solar mini-grid system.
While on the other hand, a few of them appear to be on the way with leveraging these technologies. Still, 2030 is somewhat of an artificial deadline, and overall, it does appear that a new generation of critical technologies will emerge in the near future without any doubts.
Read Also – Leveraging Technology to achieve the Sustainable Development Goals

Possible technologies which are responsible for SDG achievement: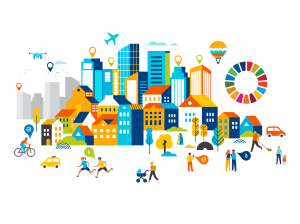 Automation is disrupting the markets and could replace a significant number of jobs over the next decades. Moreover, innovative technologies such as Blockchain technology are being used for speculative purposes as evidenced by the rise of cryptocurrencies, which have been subject to fraud, theft, and criminal misuse.
Mapping scenarios is a useful tool in times of disruption. By considering this, the top-notch benefits and risks for the development of disruptive technology.
Artificial Intelligence is responsible for treating the SDG perfectly. It is also expected to achieve productivity, equality & inclusion, environmental outcomes, and several other areas.
Next comes, Cloud Computing which can also be helpful for achieving the SDGs. With easy, storage, accessibility, Cloud becomes an effective strategy. Educational sectors find it beneficial to share educational materials. In addition to Education, Banking & Financial sectors who deal with numerous amounts of data also find it simple when they move with Cloud Computing.
You would have probably heard of Augmented Reality and Virtual Reality. These technologies are responsible for offering 5G connectivity. In the pandemic era, AR & VR helped multiple businesses to keep track of their operation from their location itself.
Role of Way2Smile in achieving SDGs:
Way2Smile is aware of the 17 goals associated with Sustainable Development. We have offered a various set of affordable and premier Sustainability Consulting Services which were responsible for achieving Sustainable Development Goals.
Here comes the list:
1. Oceanography Solutions
When it comes to saving the living creatures on the land, we specialize in providing solutions accordingly. With the floating buoys which can transfer multiple amounts of data, we helped government, public, and marine life to safeguard themselves.
2. BI Tool for Agriculture
With our solution, Governments can lively monitor the initial stages of agricultural production and foresee the availability of agricultural products. Hence, farmers can also make better decisions easily and reap profits.
3. Affordable and Clean Energy
With our budget-friendly solutions, we make sure they provide a pollution-free environment. We have developed an application in such a way it eliminates unwanted gas and makes the globe a better place to live.
4. Sustainable Cities and Communities
As we already have prior experience in building trial applications that are responsible for protecting all the living species in the world. In particular, the endangered species can be saved by keeping track of their location and behavior.
Conclusion:
Way2Smile, the Digital Transformation Consultant is here to make a better place in the future. If your business requires sustainability, we are here to make it true! You can get in touch with us, share your requirements, and we work on it irrespective of how complex they are!