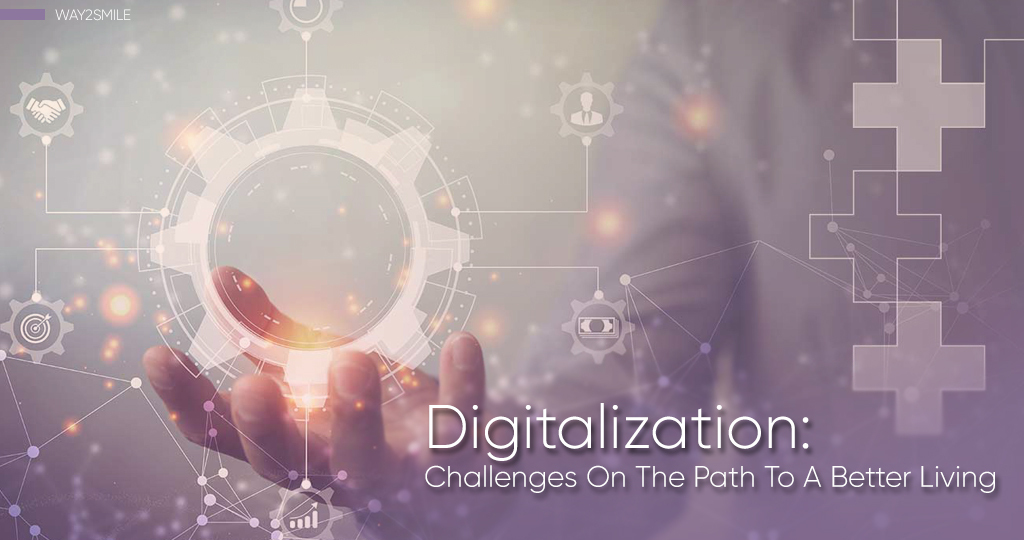 Digitalization: Challenges On The Path To A Better Living
Digitalization: Challenges On The Path To A Better Living
The world is becoming extensively virtual day-by-day. To stay in the competition and leverage the digital era, companies have to proactively engage in the digitalization of their operations. According to a survey, companies that embraced digital transformation enjoy its benefits on multiple fronts. Due to first-mover advantage, such digital transformation companies have a higher market share, customer engagement, high employee morale and increased revenue. 
All of this sounds quite great. However, in reality, there are some barriers to digital transformation. And many companies and enterprises will not be able to adapt to the rapid digital transformation quickly. More often, these changes are costly and complex to implement. Let's discuss some of the biggest challenges in digitization that hinder our cumulative progress to a better standard of living. But before that, let's discuss what entails digital transformation and how it helps businesses.
What Is Digital Transformation?
In simple terms, digital transformation is the integration of digital technologies into every process of an organization. However, the transformation can completely differ from company to company. Digitalization changes how businesses operate fundamentally and provides value to the stakeholders, especially customers. It affects how organizations approach a problem at every level of the business.
Digital transformation will have far-reaching effects for years. Hence, it is the change in the way we solve traditional issues with the help of modern technology. The transformation is time-consuming and chaotic, with inherent risks that can test an organization's business model. 
Why Is Digital Transformation Important?
There are several reasons for which an organization may levitate towards digital transformation. With the onset of the coronavirus pandemic, digital transformation matters because it can let an organization survive in this challenging time. Organizations that have proactively embraced digitalization have been least affected by the economic slowdown.
According to a survey, more than 90% of people prefer smartphones for searching for a product or service. Hence, it is vital to move in the right direction of consumer behavior. The online presence of businesses is going to increase in the near future rapidly. This trend is going to stay.
The Barriers To Digital Transformation
In this digital era, it is evident that technology is not a choice, but it's mandatory for fundamental business strategy.
Once the enterprise fetches the digital transformation, it'll reap various benefits for its business growth & expansion.
If you see the finding from Mckinsey states that "70% of digital transformation fail, most often due to resistance from employees" In order to tackle the digitalization challenges, enterprises need proper strategic planning, supportive team members, and effective communication.
Let's address the top five digitization challenges that a business faces
Fast-Changing Customer Demands
In today's modern world, customers value their experience with a product and service more than anything. They want a personalized experience with the brand, be it online or offline. In a digital world, catering to customer demands on a personal level will make a brand or business successful.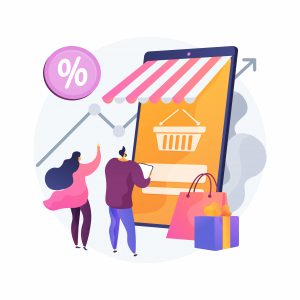 However, it can be tough to pinpoint where the improvement in experience is needed as most users leave without complaining after a bad experience. Moreover, digitalization can create communication barriers initially as a brand navigates their target customers, the online voice and proper implementation of digital presence. Organizations need to analyze customer behavior throughout their journey, find pain points, and provide innovative solutions to leverage the online wave.
Read Also – Digital Transformation: A blueprint for business success
Employee Pushback
An organization's success depends on its workforce and their agility towards change. More often than not, employees drive changes through the organization, but they can also be a barrier. Digitalization can change how an organization functions and have a long term impact on organizational culture. Many employees may resist change as they may think digitalization can threaten their job security. It can not only invite reluctance but negatively affect the overall workforce morale.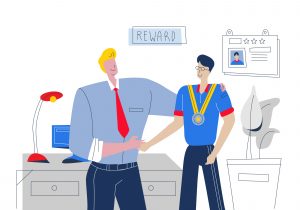 Additionally, effective digitalization requires motivation to learn skills to bridge the knowledge gap during digital transformation. The only way organizations can resolve it is through effective communication and training. Moreover, a change in behavior is possible by creating a customer-centric environment in the organization.
Read Also – How to Start Your Company's Digital Transformation in 10 effective Steps?
Adaptation To Different Mediums
Customers are fluid in their approach when searching for a brand, product or service. They can do it through their mobile phones, check out the website or visit the physical store before making up their mind. Hence, organizations must implement digital transformation on various channels and mediums available to the shopper.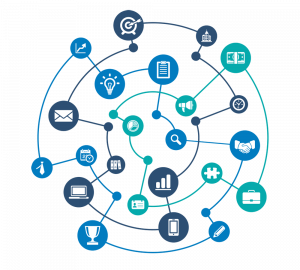 If an organization is still relying on in-person sales, they lose out on more than 50% of the potential customers. Such a huge number can make or break the market share of a business. Hence, businesses need to work on multiple channels and create robust customer support systems for catering to customers of all kinds.
Lack Of Correct Analytics
In the digital transformation era, there is massive data to collect and analyze for focusing on the right niche and potential customers. However, more than 50% of today's businesses lack proper analytical abilities. Over relying on old data collection methods can hinder a business from finding the right path. If a brand takes on analyzing generic customer behavior, they will never be able to leverage customer personalization and even end up losing market share.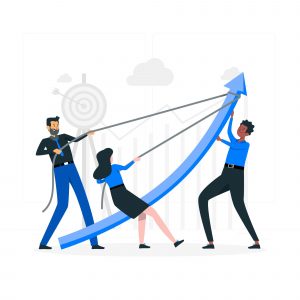 RPA unlocks the full potential of digital transformation by incorporating artificial intelligence and machine learning to analyze mountains of raw data that can accelerate business growth. Therefore, businesses need to focus on implementing AI technologies for proper data analysis that can be automated to generate hyper-personalized data. Better analytical abilities can help the business in taking the right decisions faster than their competition in this fast-moving world.
Read Also – Why IT Matters For A Successful Enterprise Digital Transformation
Holding On To Legacy
A brand may have risen to the top and acquired significant market share because of its product or ethics. This legacy may have built a thriving business, but holding on to the product for too long and not innovating it as per changing trends can disbalance the brand's popularity. For instance, Kodak came up with a digital camera long before but failed to bring it out to protect the camera film industry's legacy. This resulted in other companies taking over their market share and popularity. Finding competent C-suite executives for your company can help you accelerate business growth. People who can analyze the market trends with the right amount of emotional intelligence are those who take the game to the next level.
Conclusion
Digital transformation companies are going to be the industry leaders in the near future. Therefore, every business must strive to go beyond digitization challenges and leverage the opportunities present in the digital world.